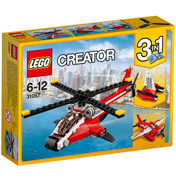 Air Blazer
£12.99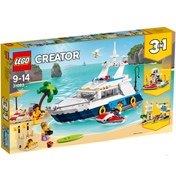 Cruising Adventures
£44.94
Daredevil Stunt Plane
£19.99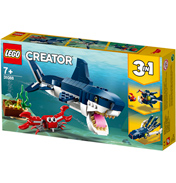 Deep Sea Creatures
£14.90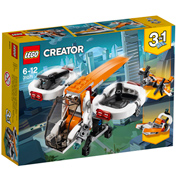 Drone Explorer
£12.99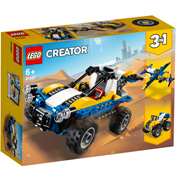 Dune Buggy
£14.90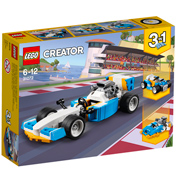 Extreme Engines
£12.50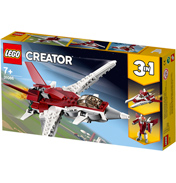 Futuristic Flyer
£16.99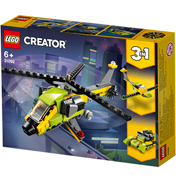 Helicopter Adventure
£12.90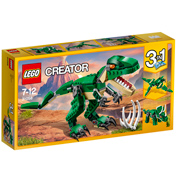 Mighty Dinosaurs
£15.99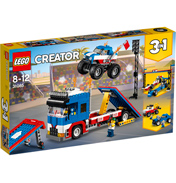 Mobile Stunt Show
£45.99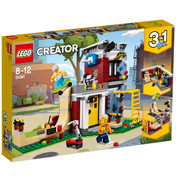 Modular Skate House
£35.99
Creator from Lego is a theme that's filled with creativity. Each set can be made into three different designs. Take the ferocious creatures, not only can it be a ferocious crocodile but also a prehistoric dinosaur and dangerous sea fish! Three different models in one box!

The most popular creature is the Rescue Robot, (set number 5764). This mean machine is fully armoured and uses rocket boosters to soar through the skies. For other missions it can be re-built into a robocat or laserbot.

Not only are there quirky creatures, but houses, cars, trucks and planes so the Creator range is great for any child with that imaginative mind.

The Dune Hopper (5736) is the perfect vehicle for rugged terrain and off-road driving. With real working rear suspension it will breeze across the dunes. Getting sick of the dirt? Rebuild into a quad bike, or even a trike for cruising down the open road.

With the variety of vehicles, creatures and buildings Creator is brilliant for the budding driver, flyer, digger or robot lover.