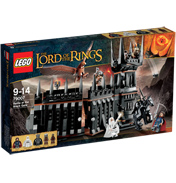 Battle at the Black Gate
£59.99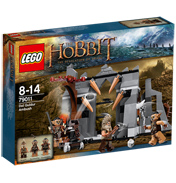 Dol Guldur Ambush
£19.99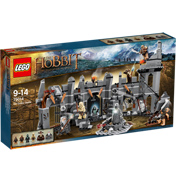 Dol Guldur Battle
£69.99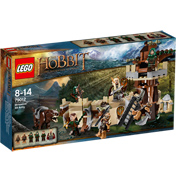 Mirkwood Elf Army
£29.99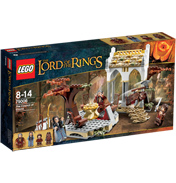 The Council of Elrond
£29.99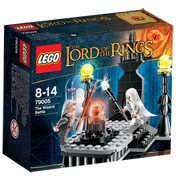 The Wizard Battle
£11.99
The Lord of the Rings series was written my J. R. R Tolkien and published in 1954, however, this was a sequel to the previous novel 'The Hobbit' which was first published back in 1937.

To date, The Lord of The Rings is still known as one of the best selling novels of all times. Due to the success and possibilities on screen it was an obvious candidate to be adapted into a three-part feature film. The first, 'The Fellowship of The Ring' was first released in 2001 with 'The Two Towers' and 'The Return of the King' in the following two years.

The plot takes us through a dark, middle earth where the rings have massive power and ability to control the wearer. Obviously, this means many dark forces want to seek out this power and use it for benefit.

Within the shelf at World Wide Shopping Mall you will find a selection of toys taken from the epic fantasy film. The majority of these themed toys are Lego based, so it's great fun for both children and young adults who enjoy construction building. The largest Lego set of them has got to be The Battle of Helms Deep (9474). This 1300+ piece pack takes to the large fortress, where the Uruk-hai army are trying to attack the people of Rohan. Other favourite sets include The Mines of Moria (9473) and Attack on Weathertop (9472).