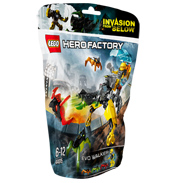 EVO Walker
£8.99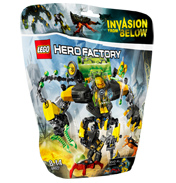 EVO XL Machine
£19.99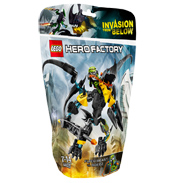 FLYER Beast vs BREEZ
£12.99
JAW Beast vs STORMER
£8.99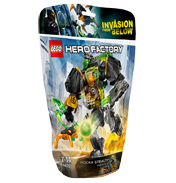 ROCKA Stealth Machine
£12.99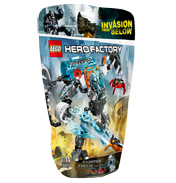 STORMER Freeze Machine
£12.99
From the creators of 'Bionicle' Lego brings you 'Hero Factory'.
Based in Makuhero City the Hero Factory creates robot heroes and dispatches them across the galaxy to fight crime. They have just released an urgent upgrade of all robots, instructing them to be faster, smarter and stronger than ever before.
The upgrade is just in time. Reports of Tanker Station 22 being attacked is coming through and they need urgent assistance. We need to get as many robot heroes over there as we can. Can you help? Nex 2.0 is the best bot for the job; with his new hi-spec cutting blade he can repair the damage whilst Surge 2.0 will cover his back.
Protect the galaxy against forces of evil with these ferocious robots, built especially for fighting villains and dangerous missions. These are sure to create havoc in the evil underworld and demolish the Fire Lord's fiendish plans, bringing justice across the galaxy.
From heroes to villains, we have a variety of robots available here at World Wide Shopping Mall. But be quick, Tanker Station 22 can't hold out much longer!