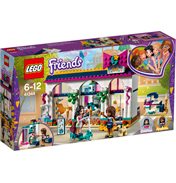 Andrea's Accessories Store
£24.94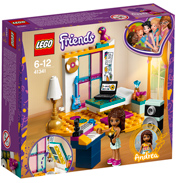 Andrea's Bedroom
£11.48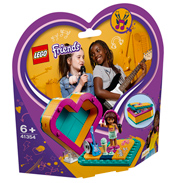 Andrea's Heart Box Building Set
£11.80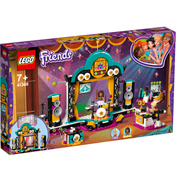 Andrea's Talent Show Building Set
£44.90
Creative Tuning Shop
£37.99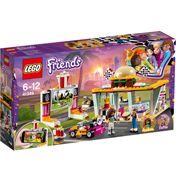 Drifting Diner
£24.99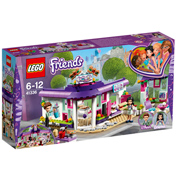 Emma's Art Café
£28.40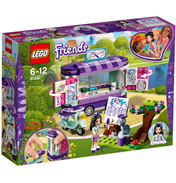 Emma's Art Stand
£18.99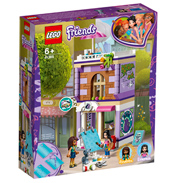 Emma's Art Studio Building Set
£21.99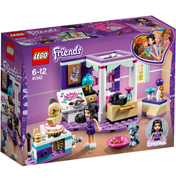 Emma's Deluxe Bedroom
£15.50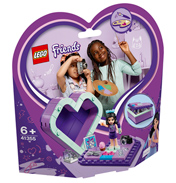 Emma's Heart Box Building Set
£10.99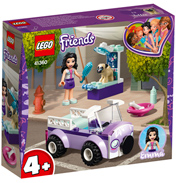 Emma's Mobile Vet Clinic Building Set
£10.99
Lego Friends is an exciting range of building construction sets, which is aimed at girls aged 6-12.
The theme is based in Heartlake city, where five best friends interact with everyday scenarios. Each girl has a different hobby, such as Andrea who loves to sing. In the 'Andrea's Stage' (3932) set she performs with a microphone and piano. Stephanie, on the other hand, is a huge fan of animals. Coupled with her outgoing personality she loves to go out patrolling for injured or lost pets. You can join in with Stephanie in the Stephanie's Pet Patrol (3935) set.
Despite their different hobbies they all love to spend time with one another, and caring for their friends is number one priority. One of their favourite hangouts is the City Park Café (3061) where they love to have a spot of lunch together. If they're not there then they have probably gone to Emma's Splash Pool (3931) to chill out and soak up the sun!
Whatever you get up to the Lego Friends will always make you welcome! So get ready for fun days out and relaxing with the girls!