Basic Brick Set
£19.99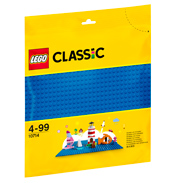 Blue Baseplate (25cm)
£9.95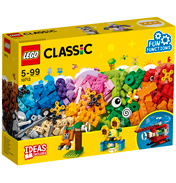 Bricks and Gears Brick Box
£18.99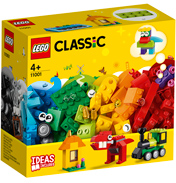 Bricks and Ideas
£11.99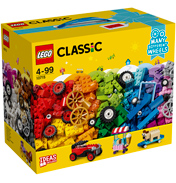 Bricks on a Roll Brick Box
£20.99
Classic Bricks and Eyes
£26.99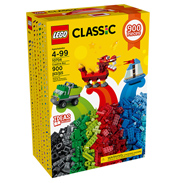 Classic Creative Box 10704
£36.99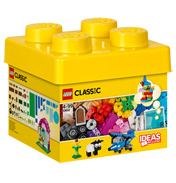 Classic Creative Brick Box 10692
£14.99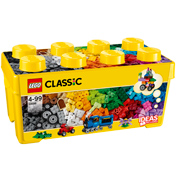 Classic Creative Medium Brick Box 10696
£25.99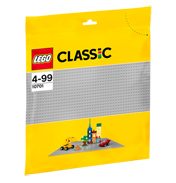 Classic Grey Baseplate
£14.80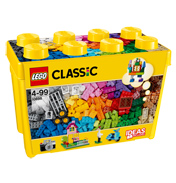 Classic Large Creative Brick Box 10698
£36.99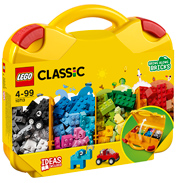 Creative Suitcase
£18.99
The greatest thing about Lego is that it's adaptable. Kids can mix sets up and build they're own unique creation. This shelf has a great variety of extras that any little builder could do with.

The 'My First Lego Set' is the best place to start and a perfect welcome to the Lego world. The set is packed with traditional bricks & characters, and comes with a number of ideas to get the creativity flowing.

Our 'extras' selection has an assortment of little pieces that you always end up needing more of, like roof tiles, wheels and base plates

If you're building an empire then a Lego play mat would be ideal. With four to collect each mat can be joined together to create an amazing Lego city. Build your world up and watch the miniature community grow.

If you are looking for something that's a little quirky then take a look at the Lego key rings, a fun and novelty giant Lego man with a built in LED torch in his foot! Perfect for birthday gifts or stocking fillers.

Other sets cover many different scenes such as castles, houses, towns and construction sites.