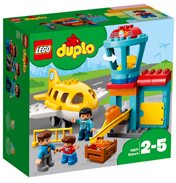 Airport
£18.99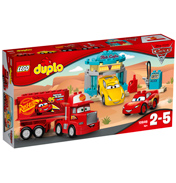 Disney Cars 3 Flo's Café
£44.90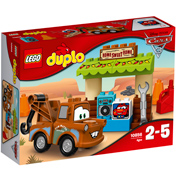 Disney Cars 3 Mater's Shed
£19.90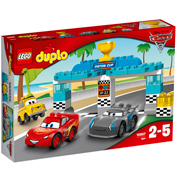 Disney Cars 3 Piston Cup Race
£33.99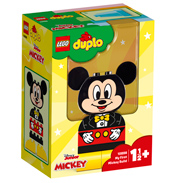 Disney My First Mickey Build Building Set
£12.50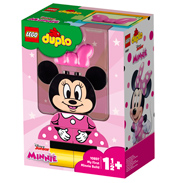 Disney My First Minnie Build Building Set
£12.50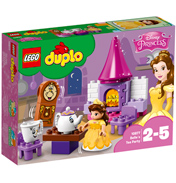 Disney Princess Belle's Tea Party
£19.99
Duplo Creative All-in-One Box of Fun
£24.99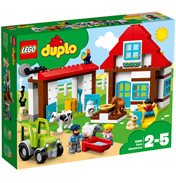 Farm Adventures
£54.99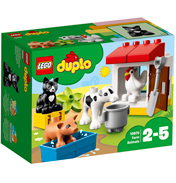 Farm Animals
£12.50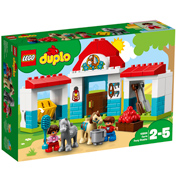 Farm Pony Stable
£24.99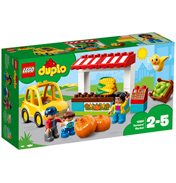 Farmer's Market
£18.99
Duplo is the little brother to the standard Lego. Aimed at both boys and girls aged 1½ to 6 years, it is a perfect way to introduce your child to the creative and imaginative world.

It was first introduced in 1969 and has been a huge success ever since. With the array of colours, numbers and characters it's perfect for child development, and is lots of fun too!

Duplo uses day-to-day scenarios such as farms, zoos, and towns, which enables your child to understand the world surrounding them. The characters are very important too, when a child takes on the role of a zookeeper he/she is exploring how to be responsible and caring. All the characters and scenes within this range encourage the learning of such social skills.

Duplo is also great for hand eye coordination and fine motor skills. Stacking bricks up together and creating a tower teaches the child these, as well as patience and determination.

Ideas & creativity is key to all Lego products, and it doesn't stop when it comes to the Duplo range. Children can literally build their imaginations and explore new and exciting ways. One day there will be a horse, the next a stable and then a farm. With Lego your child has endless possibilities!

We have a variety of products that would be a great addition to their collection, and you can guarantee that the child will have tons of fun whilst learning and understanding key skills.