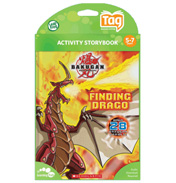 Bakugan Finding Drago
£12.99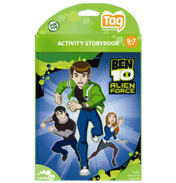 Ben 10 Alien Force
£12.99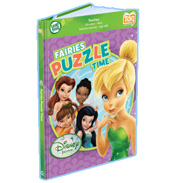 Disney Fairies Puzzle Time
£14.54
Disney Fairies Tinkerbell's True Talent Story Book
£12.99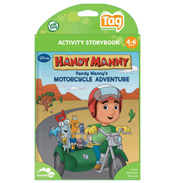 Disney Handy Manny Motorcycle Adventure
£12.99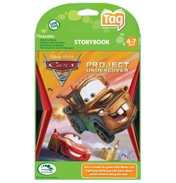 Disney Pixar Cars 2 Project Undercover
£12.99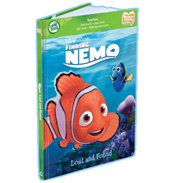 Disney Pixar Finding Nemo
£12.99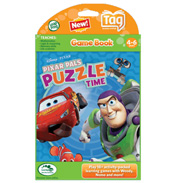 Disney Pixar Pals Puzzle Book
£12.99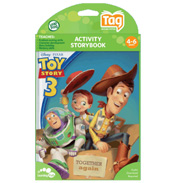 Disney Pixar Toy Story 3 Together Again Storybook
£9.95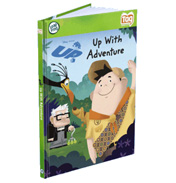 Disney Pixar Up With Adventure
£12.99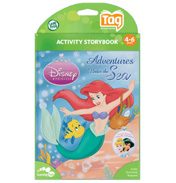 Disney Princess Adventures Under the Sea
£14.73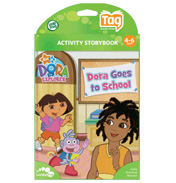 Dora the Explorer Goes to School
£12.99
The Tag Reading System from Leapfrog is an award winning innovative way to help teach your child the fundamentals of reading. With the Tag Reader in hand children can discover a much more exciting way of learning.

With a tiny camera the pen actually reads the specially printed words, so kids can hear the story out loud! When they touch specific characters they will even be able to hear what they're thinking!

There is a huge range of Tag books to choose from, some contain characters from well-loved films such as Finding Nemo, Cars 2, Toy Story 3 and Spiderman!

Throughout the books there are various fun learning activities that help teach vocabulary, phonics, word building, reading comprehension and so much more! Kids can even get online and discover even more content that can easily be printed out.

Parents can see their child's learning development by logging on to the Leapfrog Learning Path. This tool enables you to view details of the activities and stories they use the most and which skills they have been familiarised with.

Please note: An internet connection will be required to download the audio for additional Tag books.