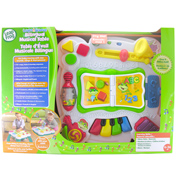 Bilingual Musical Table
£28.45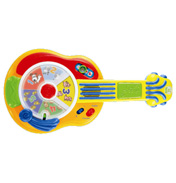 Learn & Groove Bilingual Guitar
£15.36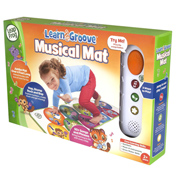 Learn & Groove Musical Mat
£21.42
The Learn & Groove range from Leapfrog contains some of the greatest baby toys on the market. All the toys here combine subtle learning activities with musical instruments, which keeps your child engaged and amused.

The most popular product has to be the Learn & Groove Learning Table, which won gold in the 'Mother & Baby Awards' in 2007 & 2008. This has so many features and activities that infants would just love it! It introduces them to the alphabet, numbers, colours and much more!
A new product for 2011 is the Xylophone Zoo. These little creatures will introduce your child to music, colours and animals. The xylophone is made from metal, and offers a full octave of notes too so it's just like the real thing!

The majority of these products are bilingual, so kids can learn and play in either French or English. Once they have grasped the idea of playing music there will be no stopping their playtime fun! As these products are from Leapfrog you can rest assure that these toys will not only entertain, but also teach your child all the basics that they will need to know in future life.