Disney Pixar Cars 2
£19.99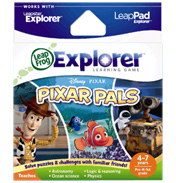 Disney Pixar Pals
£19.99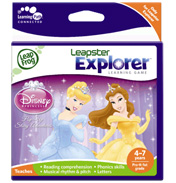 Disney Princess Pop-Up Story Adventures
£19.99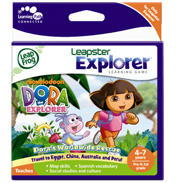 Dora the Explorer's Worldwide Rescue
£19.99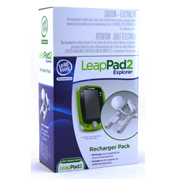 LeapPad 2 Explorer Recharger Pack
£34.96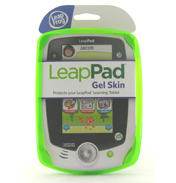 LeapPad Explorer Gel Skin
£5.99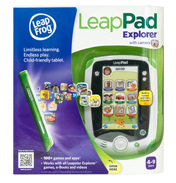 LeapPad Explorer Green
£83.62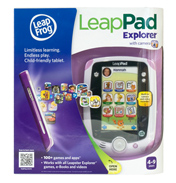 LeapPad Explorer in Pink
£79.99
Leapster Explorer AC Adapter
£9.99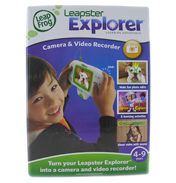 Leapster Explorer Camera
£4.99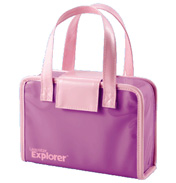 Leapster Explorer Fashion Handbag
£15.90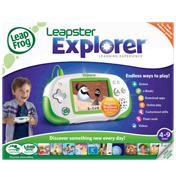 Leapster Explorer in Green
£59.99
The Leapster Explorer is a fantastic handheld game console aimed at children aged 4-9 years, it combines subtle learning techniques with fun games and recognisable characters such as Buzz Lightyear, Dora the Explorer and Disney Princesses.

With a bright touch screen, hi resolution graphics, powerful processor and stylus pen your child will just love this. With over 35 games varying from game cartridges and app downloads there is sure to be something that will suit every little ones taste. There's not just games either, but e-Books, online play and videos too!

The console introduces your child to a range of learning skills, such as basic science, reading, maths, fine motor skills and hand eye coordination. As your child progresses it constantly adjusts the difficulty level to constantly provide a challenging activity.

Kids can collect special rewards, which can be used in the Leapworld. This is a safe, online place full of games and extra activities. Parents can also get involved my connecting the Explorer to the Learning Path tool. Here you can gain access to your child's learning progress and see which games and activities they engage with the most.