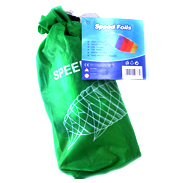 Dual Line Speed Foil Kite 80x40cm
£7.99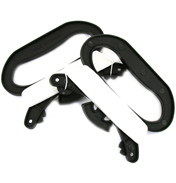 Kite Line Sets
£4.99
SPECIAL OFFER
Standard Straps
£4.99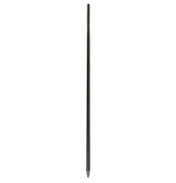 Windsock Spinner Poles & Pole Stakes
£6.99
If you're looking to advance your kite flying skills then you've come to the right place! From spare lines to quad line handles the products here will give you more comfort and control.

The products here are great for everyone, from child enthusiasts up to adult hobbyists. The Kite Control Bar is fantastic to be used on twin line kites. It is perfectly designed to give the best control. For extra safety and piece of mind the Kite Killers by Spirit of Air is a great add-on. These are a type of failsafe for quad line kites that attach to your breaking lines and grip to your wrists. If you accidentally release a handle then the braking line is pulled and brings the kite safely to the ground, rather than flying down wind.

Within this shelf you can also find windsocks and a variety of accessories. These bright and colourful textile tubes are a great decorative feature for fairs and festivals as well as marking the wind direction of course!