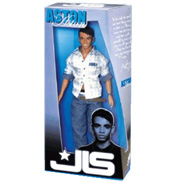 JLS Aston Doll
£17.80
One Direction Dolls
N/A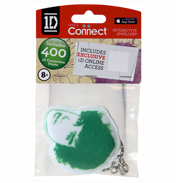 One Direction Fabric Keyrings
£2.49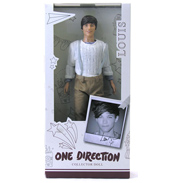 One Direction Fashion Dolls
£17.80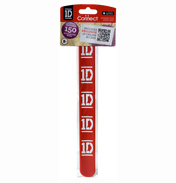 One Direction Logo Wrist Slap
£1.99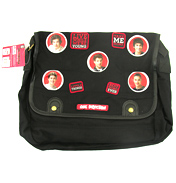 One Direction Messenger Bag
£9.99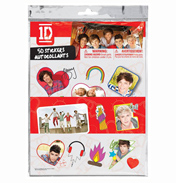 One Direction Stickers Pack
£3.99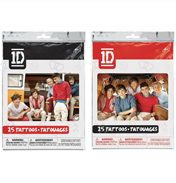 One Direction Tattoo Pack
£2.49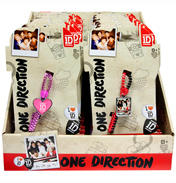 Zip Bandz
£1.64
SPECIAL OFFER
Here you will find Dolls and Figures from the world of Music, Film and T.V. These are popular with both young and old alike as they can be used currently as a toy or kept in their respective boxes they will become a collectable item.
JLS which stands for Jack the Lad Swing or could it be Just Lads Singing are a UK pop group who were runners up on the fifth series of The X Factor in 2008. Since then they have had several number one singles and albums and have picked up many awards including Best Song (Beat Again) at the 2009 MOBO Awards and Best R & B Act & Best Group at the 2010 Urban Music Awards. In association with Vivid Imaginations a range of toy dolls is available for each band member, including Aston Merrygold, Marvin Humes, Jonathan JB Gill, and Oritsé Williams.
Justin Bieber is a Canadian pop/R & B singer/actor, born March 1, 1994. In 2008 Scooter Braun happened to come across Bieber's videos on YouTube and soon, along with Usher, signed him to their joint venture Raymond Braun Media Group. His debut single "One Time" was released in 2009. On the Billboard Hot 100 he is the first artist to have seven songs from a debut album chart, quite an achievement for someone so young! In January 2010 the lead single, "Baby", from his debut album, My World 2.0, was released and charted at number five in the U.S. and the top ten in seven other countries making it his biggest hit so far.

Michael Jackson, born August 29, 1958, was an American recording artist, fondly referred to as 'The King of Pop'. He became a global figure in popular culture spanning over 4 decades with arguably his most famous songs Thriller, Beat It and Billie Jean, catapulting him into stardom. His career began as a member of "The Jackson 5" in the mid 1960's, then in 1971 his solo career took off, during which he created the album that has gone on to become the best-selling album of all time, 'Thriller'. On June 25th, 2009, Michael Jackson died triggering a global outpouring of grief. After his death, he became the biggest selling artist of the year in 2009, selling over 35 million records in the 12 months following his death.