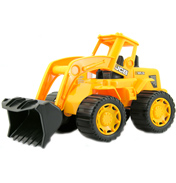 JCB 14" Wheel Loader
£12.80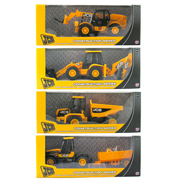 JCB Construction Series
£8.70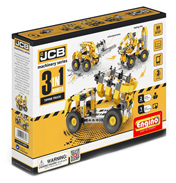 JCB Tipper Truck 3 in 1 Models Set
£17.99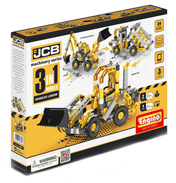 JCB Wheeled Loader 3 in 1 Models Set
£24.99
Motorized Tall Crane 3 in 1 Models Set
£59.99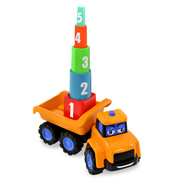 My 1st JCB Stacking Stanley Mega Truck
£24.90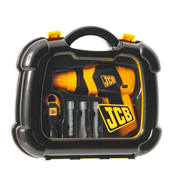 Toy Tool Case & Tools
£12.99
J C Bamford, or better-known JCB, is a well-respected manufacturer of heavy constructive equipment. For over 60 years they have been the key machine used in construction sites across the world and now provide vehicles across a huge range, such as agricultural tractors and even military vehicles.

Mr. Bamford had such faith in his hydraulic lifting equipment that he arranged for several diggers to raise themselves with their backhoes and drove his car underneath them. This soon led to a marketing strategy where JCB developed a display team, better known as the 'Dancing Diggers'.

We have a great range of JCB toys that we stock here at the World Wide Shopping Mall. The My 1st JCB range has earned the 2008 Practical Pre-School Award, proving that they are great for the youngsters. Each toy has its own speciality in getting the job done. If it's digging you're after, then Joey JCB is who you need. Or maybe there is something that needs to be flattened. If so, Rex Roller is the machine for the job! Kids will absolutely love their funny phrases and flashing lights. Where will the adventure take them?