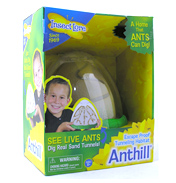 Ant Hill Habitat
£12.99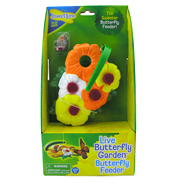 Butterfly Feeder
£8.99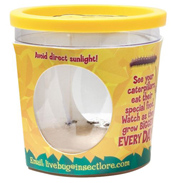 Butterfly Garden- Caterpillar Refill Certificate
£13.99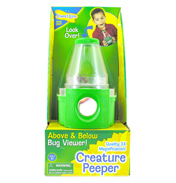 Creature Peeper Insect Viewing Tool
£8.99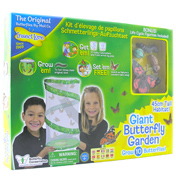 Giant Butterfly Garden
£19.70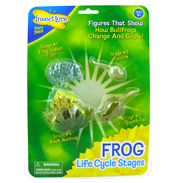 Life Cycle Figurines
£7.99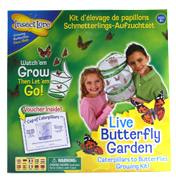 Live Butterfly Garden Hatching Kit
£14.90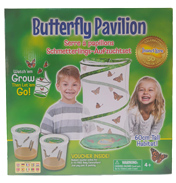 Live Butterfly Pavilion Hatching Kit
£22.90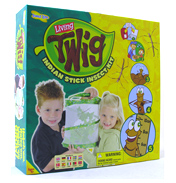 Living Twig Indian Stick Insect Kit
£15.99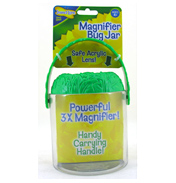 Magnifier Bug Jar
£8.99
Pop-Up Port-a-Bug
£7.99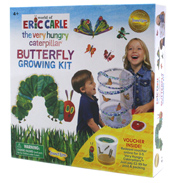 The Very Hungry Caterpillar Butterfly Growing Kit
£17.99
Educational but fun, the brand new range of products from Insect Lore provide children with a way to get in touch with nature and learn about these amazing creepy-crawlies. Perhaps they'll enjoy admiring butterflies in their Live Butterfly Garden or watching the interesting world of ants in the Ant Hill Habitat. Find out more about these products on the product pages.
Insect Lore also have a range or products to encourage learning out in the open. You may like the Butterfly Catching Net or the Magnifying Bug Jar which allow children to capture and inspect creatures and then release them back into their habitats.
The Insect Lore range is intended to provide an interesting alternative to text-books and classroom learning in a way that is both interactive and fun.