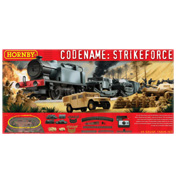 Codename: Strikeforce Train Set
£94.99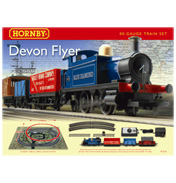 Devon Flyer R1121
£64.49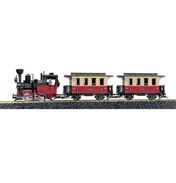 LGB Passenger Train Starter Set
£399.99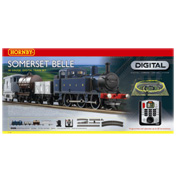 Somerset Belle R1125
£179.90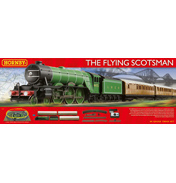 The Flying Scotsman Train Set R1167
£165.82
Many people can remember getting their first train set as a child, the excitement of building the track and watching the train zoom around the track for the first time was a great experience for all. Well why not relive that moment, or show your child the thrill of playing with one of these electronic Hornby sets.

Many toys have changed over the years, but this is certainly for the better. Now the only option isn't just an old locomotive spinning around a circle, but there are modern engines with a variety of accessories included.

The most modern engine available is the Eurostar, a serious train with the serious job of hurtling through the channel tunnel to France. It really was an amazing engineering achievement, so why not celebrate it by owning your very own '00' scale version.

Our favourite though has to be the Codename: Strikeforce set. This model railway takes us back to wartime, and your mission is to get the camouflaged train around the track to deliver well-needed supplies to the troops. A battle Trakmat is also included to help build the set up in the future.

These Hornby electronic train sets are always a worthy investment. With the high quality build you can always pass them down in generations to come.