Building Extension Pack 1 R8227
£36.94
Building Extension Pack 2 R8228
£29.99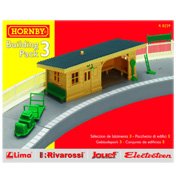 Building Extension Pack 3 R8229
£20.99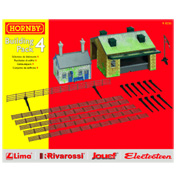 Building Extension Pack 4 R8230
£48.99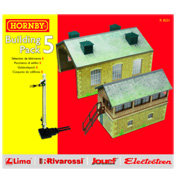 Building Extension Pack 5 R8231
£48.99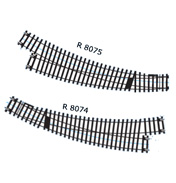 Curved Point Track
£18.15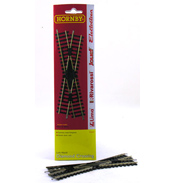 Diamond Crossing
£6.40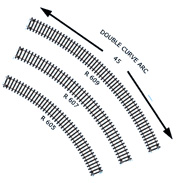 Double Curve Radius Track
£3.30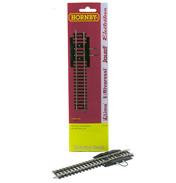 Double Isolating Track- R618
£10.99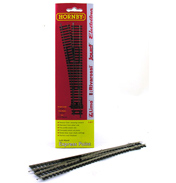 Express Point Track
£16.99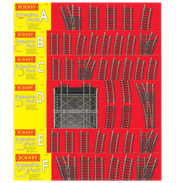 Extension Track Packs
£13.70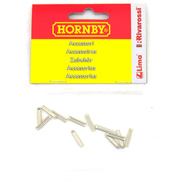 Fishplates (12)- R910
£4.99
The track is obviously the most important part to any model railway, but what options are there to create a unique layout? Well this shelf gives you all the latest track that Hornby has to offer, including accessories that helps the track building process.

Hornby has somewhat advanced from the days of a simple oval track. Today you can literally build up the layout exactly how you imagine. There's various points, diamond crossings, various sized curves and even a semi-flexible track that you can shape before pinning to the board. For those creating the Trakmat we also have the selection of Extension Track Packs.

There are a variety of Hornby track accessories available too, including underlay, track rubber (for cleaning), and track supports.

With this wide range of Hornby '00' gauge track available you really can develop a layout to your own taste, and there really is no stopping you to the size it can become – only your imagination!