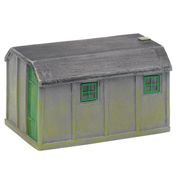 Concrete Plate Layers Hut R9512
£6.99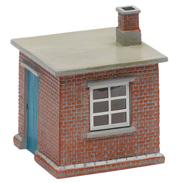 Level Crossing Hut R9511
£5.99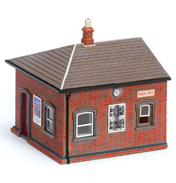 Magna Booking Office R9530
£11.99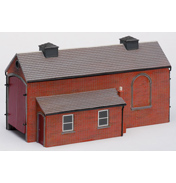 Magna Engine Shed R9532
£27.99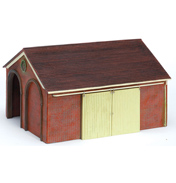 Magna Goods Shed R9533
£35.99
Magna Signal Box R9504
£15.99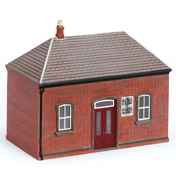 Magna Waiting Room R9531
£14.99
It's hard not to notice the variety of trackside buildings when travelling along the railway network. From the old Edwardian style right up to modern day, the British railways can be somewhat cluttered with different styles and designs.

But this is what makes the British network so different, as you can clearly see the rich history we have of modern transportation.

The next step from a Skaledale platform would be to add a Booking Office and Waiting Room, as your passengers are going to get a little grump without them! These Magna buildings have the classic red brick design with slated roof and chimneystack.

For your main level crossing it would be a good idea to place a Signal Box, as many major crossings have a signal box adjacent for the public safety. It it's a smaller level crossing then maybe a simple hut (R9511) would suffice.

These buildings will certainly add a realistic look to your Hornby model railway, especially if you add a small amount of weathering to blend it into the rustic landscape.