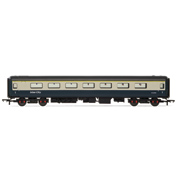 BR Mk2E 1st Class Open Composite Coach
£33.70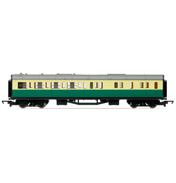 Thomas & Friends Gordons Break Coach
£23.99
Expand your Hornby model train collection with a variety of rolling stock accessories.

Whether you're building up a train yard of industrial carriages, or stocking up on your passenger coaches you're sure to find something here at World Wide Shopping Mall. There's quite a selection from different eras too, so it's great if you're trying to replicate a historic landscape.

One of the favourites has to be the 'Blood and Custard' coaches, such as the BR Corridor 1st Class Sleeper (R4182). You can just imagine this carriage filled with passengers as they made their way from Edinburgh to London.

In the UK, rolling stock refers to un-powered vehicles that are hauled via a locomotive. These include industrial tankers, coal hoppers and passenger carriages. It's very common to see large trains pulling dozens of rolling stock units across the countryside with multiple engine units. Freight trains in the UK are nothing like the gigantic railroads in the USA. These are much larger, longer and heavier as the country is so vast.