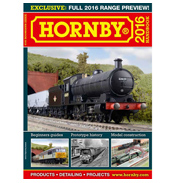 Handbook 2016
£7.07
SPECIAL OFFER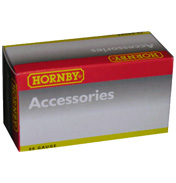 Hydraulic Buffer Stop- R394
£7.99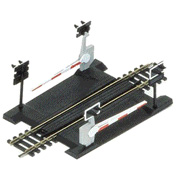 Single Track Level Crossing R645
£17.99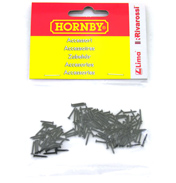 Track Pins- R207
£3.99
Expand your '00' scale model railway even further with this selection of accessories from Hornby.

This shelf holds some essentials that are important to any Hornby railway, such as track pins to fix the track down to the board, and simple buffer stops to prevent your engines rolling off the end of the line.

We also have a selection of extras that helps to add authenticity to a replica railway, the trackside accessory pack is a great example of this. Within this set is a hut, telegraph poles, whistle signs and much more! Basically everything you are likely to see as you travel around on the British Rail network.

One of our favourites is the Turntable with Motor. Connect up to your Hornby railway network to help engines turn headings or link multiple lines together. You'll often find these in the train yard or pass them on your railway journeys.

With some of these accessories your standard railway set will be looking realistic in no time!