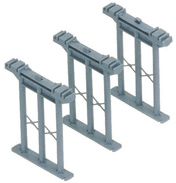 3 High Level Piers- R659
£7.99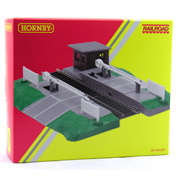 Automatic Level Crossing R8259
£19.99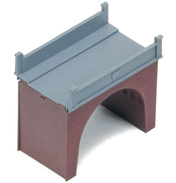 Brick Bridge- R189
£8.49
Car Unloading Terminal
£22.99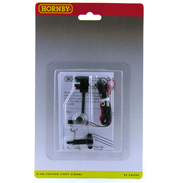 Colour Light Signal- R406
£22.50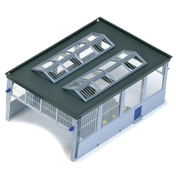 Diesel Maint Depot- R8006
£26.49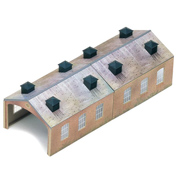 Engine Shed R8004
£19.36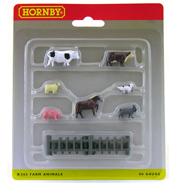 Farm Animals- R565
£5.89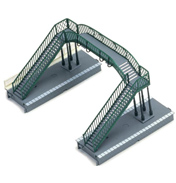 Footbridge R076
£10.99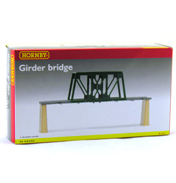 Girder Bridge- R657
£16.21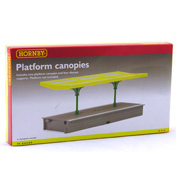 Island Pier Canopy- R514
£16.99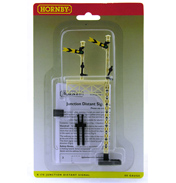 Junction Distant Signal R170
£14.99
Accessorise your model railways into a serious modelling masterpiece with this selection of buildings and signals from Hornby.

As a modelling enthusiast or young hobbyist it's a good idea to plan out your model railway as it grows. Thinking of building location and accessories whilst planning the track layout will help create an un-cluttered natural scene.

On this shelf you'll find a wide selection of Hornby accessories that will help expand your railway set even further. From buildings, bridges, platforms and model people, you'll find them all here!

One of our favourites is the Booking Hall (R8007). It looks somewhat quaint, and reminds us of the old stations that are unused, dotted all over the English countryside. You can easily add platform pieces to adapt it to your current layout.
You've also got a good selection of railway signals to choose from, from the basic home signal, to a double junction distant signal. There are even the modern coloured lights that you see so often on today's railway lines.

With a number of these great Hornby accessories you'll have an authentic model railway in no time.