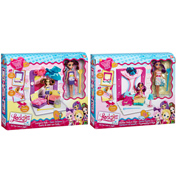 Designer Room Playset
£12.29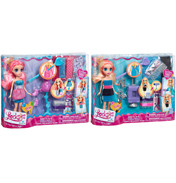 Fashion On The Go Doll Set
£9.99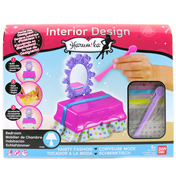 Interior Design Accessory Set
£14.24
SPECIAL OFFER
Ever thought about making your own clothes or even creating your own fashion label. Many of the top celebrities are doing it so why not have a go for yourself? Harumika is a fashion themed concept linking a love of arts and craft with the designer world. This is a range that is suitable for girls aged six and over who wish to style their imagination.

Many of the Harumika fashion sets include a mini mannequin on which you can create your fashion range. Simply use the supplied materials or gather together interesting fabrics of your own to create unique fashion designs, without needing the use of sewing, scissors or glue. Just insert the pieces of fabric into the silicon strip at the back of the mannequin and they're fixed! You can experiment with layering, folding and twisting. Simply customise your creation to suit your style. All the materials and accessories are reusable and so the possibilities are endless.

Why not take a look at the dedicated Harumika website, www.harumika.com which allows girls to upload their creations, host a fashion show and even open their own shop. Harumika was a Gold Winner of Right Start Awards 2010 in the Art & Craft Category. Harumika can provide the fabric and accessories so all you need is a little imagination.