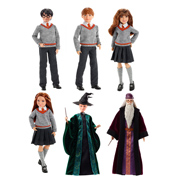 Chamber of Secrets Figure
£20.99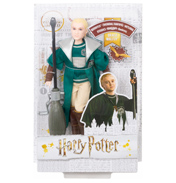 Draco Malfoy Quidditch Action Figure
£23.91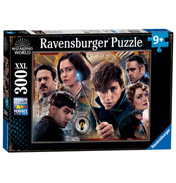 Fantastic Beasts Scamander Against Grindelwald 300 Piece XXL Jigsaw Puzzle
£10.99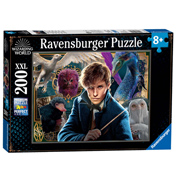 Fantastic Beasts Scamanders Fantastic Beasts 200 Piece XXL Puzzle
£10.99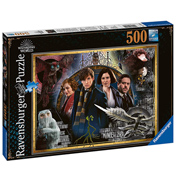 Fantastic Beasts: The Crime of Grindelwald 500 Piece Jigsaw Puzzle
£11.80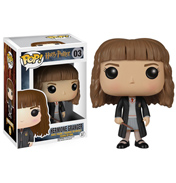 Funko POP! Hermione Granger (#03)
£12.99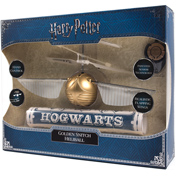 Golden Snitch Heliball Flying Toy
£27.99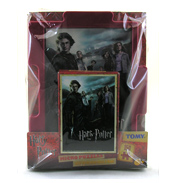 Harry Potter Micro Puzzles & Frame Character Assortment
£8.91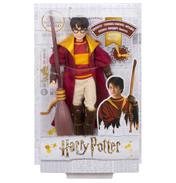 Harry Potter Quidditch Action Figure
£22.99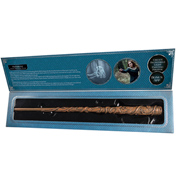 Hermione Granger Light Painting Wand Toy
£25.99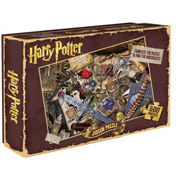 Horcrux 500 Piece Jigsaw Puzzle
£14.90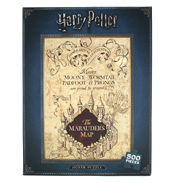 Jigsaw Puzzle The Marauders Map (500 Piece)
£13.90
After appearing in seven hugely successful books, that have now each been made into films, in which his life has been depicted, the name of Harry Potter is as famous in our world as it is amongst the wizarding community. As a baby, Harry Potter lost both his parents to a dark ruler called Lord Voldemort. Turning his wand on Harry resulted in Voldemort chanting an unsuccessful curse and so Harry became the boy who lived.
Later, grown up as a teenager, Harry has found his powers as a Wizard and has joined Hogwarts School of Witchcraft and Wizardry, against the wishes of his guardians who wanted to squash all that nonsense out of him. With his best friends Hermione Grainger, a very clever muggle born witch, and Ronald Wesley, a scruffy and clumsy wizard, he comes across problem after problem at their school, which they try to solve.
The franchise has been hugely popular as novels and made the move to the big screen in 2001 with the first book in the series, Harry Potter and the Philosophers Stone. The demand was created for the sequel to be produced as children of all ages fell in love with the characters, and the actors who played them are amongst the most recognised faces in the world. The order of the books is as follows; Harry Potter and the Philospher's Stone, The Chamber Of Secrets, The Prisoner of Azkaban, The Goblet Of Fire, The Order of the Phoenix, The Half Blood Prince and finally The Deathly Hallows

Now, you can create your own magic with a fabulous range of toys. Learn the art of magic yourself with a wand that it modelled on those of your wizarding heroes. Or you could practice duelling against the evil wizard, he who must not be named. The magnificent kits from Lego allow you to build your own miniature wizarding world including Hogwarts School and Ron's family home, the Burrow.