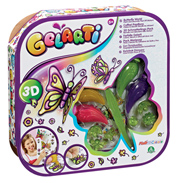 Gelarti Butterfly World
£14.99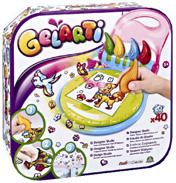 Gelarti Designer Studio
£22.14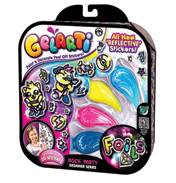 Gelarti Foil & Neon Designer Series
£14.99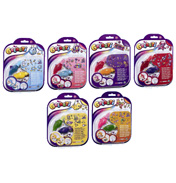 Gelarti Scene Packs
£9.99
Gelarti is the exciting way to paint and create your very own reusable stickers.
It's time to get creative by painting and decorating peel off stickers. Once you've created your masterpiece simply decorate your diary, pencil case, cards for your friends or family or whatever else you want to decorate!
The studio sets such as the Gelarti Designer Studio contain everything you need to create trendy designs on the go with the portable studio. The Gelarti Foil Designer Studio contains a fantastic rotating turntable to make painting even easier and mess-free!
Here at World Wide Shopping Mall, we have a selection of Gelarti packs, sets and studios including themed sets such as Hello Kitty and Moshi Monsters.