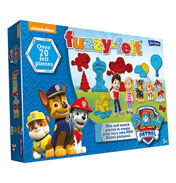 Fuzzy Felt Paw Patrol
£12.99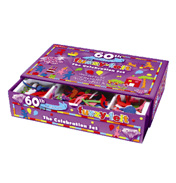 Fuzzy-Felt 60th Anniversary Set
£13.99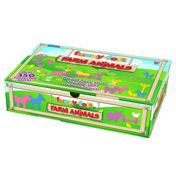 Fuzzy-Felt Farm Animals
£14.99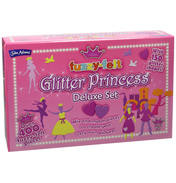 Fuzzy-Felt Glitter Princess
£13.99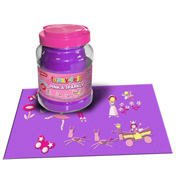 Fuzzy-Felt Pink & Sparkly
£9.78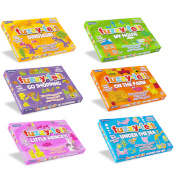 Fuzzy-Felt Series 1 Assortment
£9.99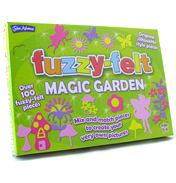 Fuzzy-Felt Series 2
£9.99
Fuzzy-Felt Starter Set
£19.10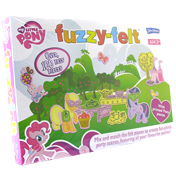 My Little Pony Fuzzy-Felt
£11.99
Fuzzy-Felt is the iconic and fun activity where children use different shapes of felt to create their own unique pictures. The simplicity and creativity of these products have inspired generations of children and has become one of Britain's all time best loved toys.

Fuzzy-Felt was accidentally created by Lois Allen during the Second World War. She was cutting felt gaskets for vehicles, and discovered the entertainment that can be found in the small off-cut pieces. She then started using the baize back off a tablemat, and encouraged local children to create pictures using the different shapes and so Fuzzy-Felt ® was born.

These great products below are a sure-fire way to bring enjoyment and happiness to children, stimulate imaginative thinking and build happy memories for kids and parents alike. If you're a newcomer to Fuzzy-Felt, then why not try the Fuzzy-Felt Starter Set. It comes with all the basic shapes and colours to get your child enthused and addicted to the joy it brings. It won't take long for them to love it, then have them asking for more.
We can provide lots more different sets for their enjoyment. We have the 6 different sets from Series 1 and a further 6 from Series 2, each containing multiple different and new shapes for even more exciting pictures. Each one is set in a different theme, including themes like: Under the Sea, Little Princess, Dinosaurs, Busy Builders, Little Ponies, Knights & Dragons, and much more!

We also have available some Fuzzy-Felt tubs that contain extra colours and shapes to make even more crazy pictures. They include many different shapes and a roll-up board, so every child can take their art on the move with them. Currently there are 3 themes of tubs available including Animals, Things that go and Pink & Sparkly.