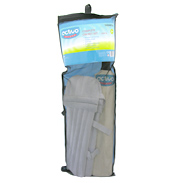 Activo Complete Cricket Set Size 3 In Carry Bag
£16.99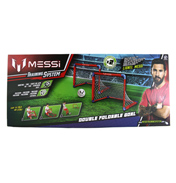 Double Foldable Goal
£32.99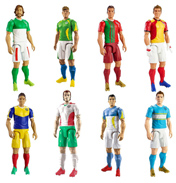 FC Elite Football Figures Assorted
£14.99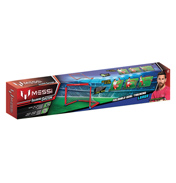 Foldable Goal (Large)
£26.99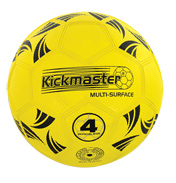 Kickmaster All Surface Ball
£10.50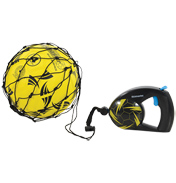 Kickmaster Close Control Trainer
£11.45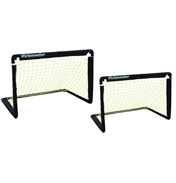 Kickmaster One on One Folding Goal Set
£22.99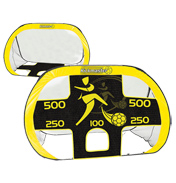 Kickmaster Quick Up Goal & Target Shot
£18.99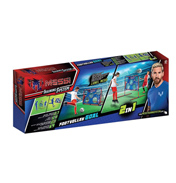 Messi Training System 2 in 1 Footvolley
£30.99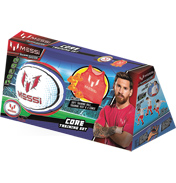 Messi Training System Core Training Set
£24.90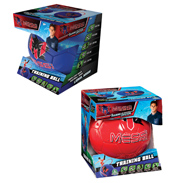 Messi Training System Training Ball
£16.99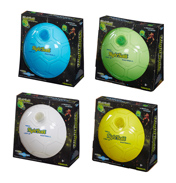 Nightball Light-Up Football
£17.99
Football is a popular sport worldwide, but in Britain it the main sport that's played. Players earn millions of pounds each year from playing and the biggest clubs like Manchester united can pull in crowds of 76,000 every week. The game is played on a grass pitch, with a goal at either end. Each of the two teams have 11 players on the pitch and the game is played over two 45 minute halves.

The World Cup is the most watched football competition in the world, with 32 teams from all over the globe trying to win it. Currently, Italy are the world Champions, but it is Brazil that have won it the most times, which is 5 in total. England are the only British team to win it, and that was in 1966.

Rugby is played on a similar sized pitch as football. Players score by either kicking the ball over the posts or by running the ball over the try line. Rugby is played at a professional level and an amateur level in both domestic and international games in many countries. There are 2 different types of Rugby played, which are Rugby League and Rugby Union.

Children's Cricket equipment available from the Toy Shop at WWSM. The Popular Game in Britain and other parts of the world, especially Australia and South Africa. Played on a wicket with stumps at each end to which a bowler bowls at. There are many different forms of Cricket. Test match, 20 overs, 40 overs and 50 over matches. Below we have a range of children's cricket sets from size 3 to 5 along with the Foam Sets for younger players

Golf is a popular sport that is played by individual players or teams. The idea is to hit a small ball into a hole using various clubs. It is one of the only ball games that is played over a non-fixed playing area. Games are played over 18 holes usually and each hole has a par (number of strokes that a golfer should require to complete the hole) and players score by going either below par or over par. The player with the best score below par wins, and if there is a tie, then a playoff hole is played.