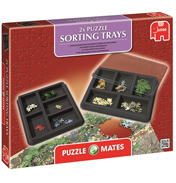 2x Puzzle Sorting Trays
£9.99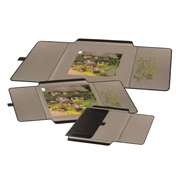 PortaPuzzle 1000
£25.20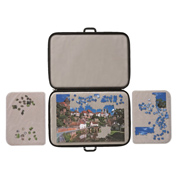 Portapuzzle Deluxe 1000
£35.00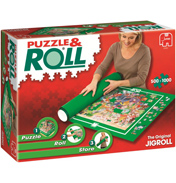 Puzzle Mates Puzzle & Roll
£11.99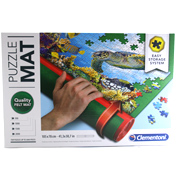 Quality Felt 105x78cm Puzzle Mat
£16.49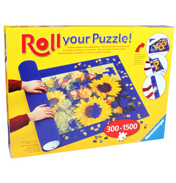 Roll Your Puzzle
£9.99
If you're a big fan of Jigsaw Puzzles, you'll know how deeply frustrating it is when you've finally finished and the dog or cat decides to come and jump on it, or your young child decides to tear it to pieces with no thought as to how many hours you have spent building.

Thankfully, all this can now be a thing of the past with one of these jigsaw storage devices from Jumbo. If you're half way the building process and guests are due for dinner, no problem! Just fold or roll it up (depending on which one you go for) and easily store out of sight. The construction is designed so the puzzle won't move whilst in transit or storage!

There are several versions to choose from which vary in price. The most affordable is the Jigroll 1000, which simply enables you to roll your jigsaw up keeping it tight and secure. The customer favourite is the Portapuzzle Pro, which can be closed up and stored flat when not in use – this also features a 45-degree slant to help your posture.