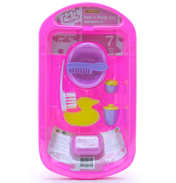 Baby Huggles Bath & Potty Set
£8.99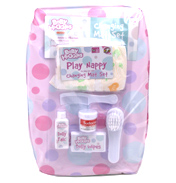 Baby Huggles Nappy & Changing Mat Set
£10.99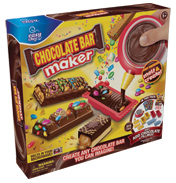 Easy Chef Chocolate Bar Maker
£15.99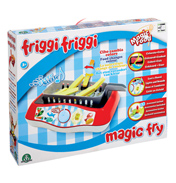 Friggi Friggi Magic Fry
£29.99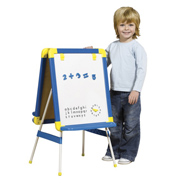 Little Artist Dual Chalkboard
£31.35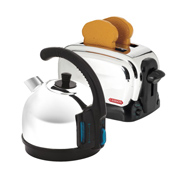 Little Cook Classique Breakfast Set
£14.99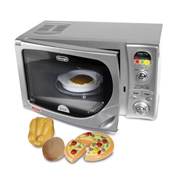 Little Cook Delonghi Microwave
£24.70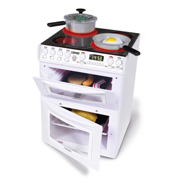 Little Cook Electronic Cooker
£27.00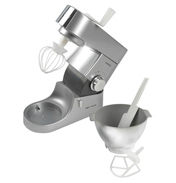 Little Cook Kenwood Titanium Mixer
£20.90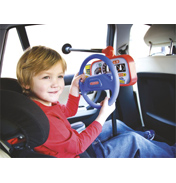 Little Driver Backseat Driver
£12.99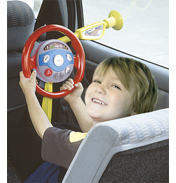 Little Driver Electronic Backseat Driver
£15.75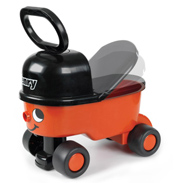 Little Driver Henry Sit n Ride
£20.99
Casdon has been a well known and loved UK toy manufacturer for over 60 years. It was started back in the 1940's by Tom Cassidy who was a toolmaker and also household vacuum repair man. In the 1950's his brother Joe joined him and together they formed a partnership called CASDON, producing toys. During the 1960's and 1970's the company grew, the factory expanded and they brought in more new lines of toys and the CASDON brand was firmly established in consumer's minds. In the 1980's the brothers had the brainwave of using well known real life brands and to reproduce their models in miniature toy versions. This brings you right up to date where their expanded range includes key replica brands such as Dyson, Hotpoint, Delonghi, Breville, George Foreman, Hoover, Electrolux, Morphy Richards, and many more, and in this field of replica toys they remain unrivalled. Plus members of the Cassidy family are still involved in the business to this date which is nice to know that the historic roots are still being carried through to the current generation.
In terms of product types they specialise in role play and shopping toys as well as some other activity play toys.

In role-play you have model vacuum cleaners or 'Hoovers' if you like. Many of us have a Dyson cleaner so children can be just like mum or dad and follow them round the room with their very own mini Dyson model cleaner which really does pick up, choose between the DC14, DC22 or DC08 just like the real thing. Other extremely popular choices include the Little Henry and Hetty Vacuum Cleaners which have big eyes, smiley faces and a hose for a nose, these too really work! Henry and Hetty also have a cleaning partner in the Cleaning Trolley which is packed with useful tidying implements. There is also an Electrolux Vacuum available too.

For home laundry role play you will need a Casdon toy washing machine such as the Hotpoint Electric Washer which has some great features such as spinning, washing and sound actions. After washing the clothes need drying and that's where the Wash Day Set comes in very handy. This set has an airier, ironing board and iron, but if you prefer to miss out the rotary drier then choose either the Morphy Richards Iron or Toy Ironing Board Set instead.

Moving onto the kitchen and cooking. Every kitchen needs appliances. If you are after a Casdon kid's cooker then choose the Hotpoint Electronic Cooker with hob and oven, or for something more convenient then the Delonghi Microwave Oven may be just the thing. For hob cooking the Toy Pan Set with cooking utensils is a must and you can use the slice to flip burgers on your George Foreman Grill, this grill is amazingly well thought out, as are all of these Casdon replicas, however this one even has a water dripping action to simulate the dripping fat which is very neat! Two of the most used kitchen appliances are also included in a kettle and toaster in the Breakfast Set, they are shiny chrome effect just like the real thing so children can not only role play with pouring cups of tea but they can pretend to boil the kettle first, and make toast too with the fake toast popping out of the toaster. One of our favourites is the Kenwood Mixer which is a scale version of the real thing – perfect for budding chefs, so start them off as you like from the earliest ages. Of course finally you do need to wash up after yourself – maybe a bit of hand washing up or dishwashing- either way the Electronic Sink Unit will come in very handy here. Lots of Casdon Play Kitchen items are available to buy right here, we just await the Refrigerator and it's complete.

The next major category Casdon have covered is food and shopping. They have the key things you need when shopping, things like the Shopping Trolley, Shopping Basket, Checkout Chip and Pin Till, with matching play cash available too. There is of course Play Food and a Play Grocery Set so you have items, as well as some things you may choose from the home, to 'buy'. Other different buying experiences include one we are extremely fond of as we had them when we were little, in the Post Office Counter, which is simply magical. The Pick & Mix Sweet Shop is also quite popular, we can't think why!

Finally for Activity play toys the Henry brand features again in the form of a Sit N Ride version. Next for out and about in the car you will find the Backseat Driver a lot of fun – let them steer round bends and toot their horn just like dad! This one comes in a Postman Pat and Sat Nav version too.

Casdon have this replica toy market well and truly covered, the only trouble you will have is stopping buying them all!