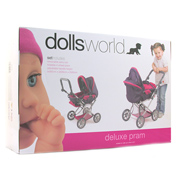 Dolls Pram & Carrier
£43.00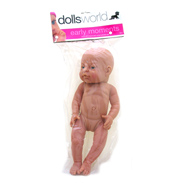 Early Moments Doll
£11.99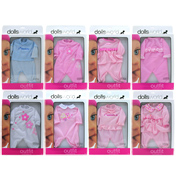 Handmade Designer Outfit
£11.95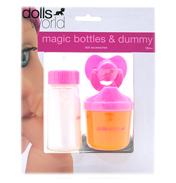 Magic Bottles & Dummy
£6.99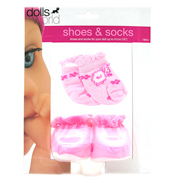 Shoes & Socks
£6.99
Explore our range of Dolls World dolls, dolls clothing and accessories here at WWSM. We have lots of clothing types and styles to choose from, including outfits, socks and shoes.
Take a look at Baby Dribbles. She comes with a variety of clothes and accessories and she is the perfect size for small arms to cake care of her and her eyes will close as you lay her down to rest. The Dolls World Pram and Carrier features four wheel pram with removable carrier to take your Dolls World doll out and about in style.
Mix and match with the available range of outfits, including the various handmade designer outfits designed to fit dolls up to 40cm.