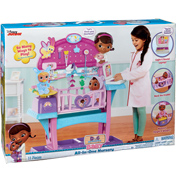 All-in-One Nursery Playset
£99.99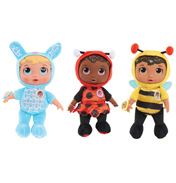 Baby Lil' Nursery Pals Assorted
£16.99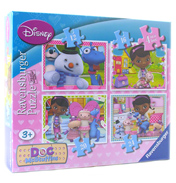 Doc McStuffins 4 in a Box Puzzles
£7.99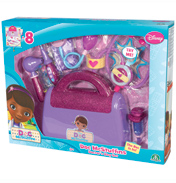 Doc McStuffins Doctor's Bag Set
£23.99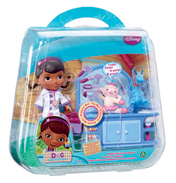 Doc McStuffins Magic Talkin' Checkup Set
£16.99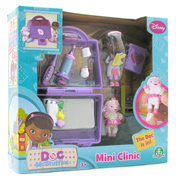 Doc McStuffins Mini Clinic
£11.99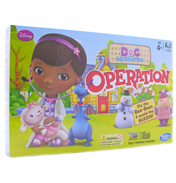 Doc McStuffins Operation
£15.30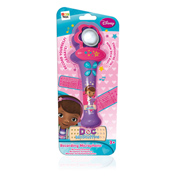 Doc McStuffin's Recording Microphone
£12.80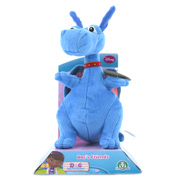 Doc McStuffins Talking Friends
£10.99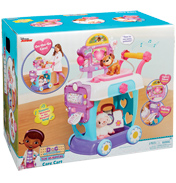 Toy Hospital Care Cart Playset
£66.99
For any little girl who has a vivid imagination and has dreams of becoming a doctor like Dottie McStuffins, take a look at our range of toys and sets based on the hit TV show, Doc McStuffins. In the show, Doc McStuffins is a 6-year-old girl who wants to become a doctor like her mother and she can heal her broken toys and dolls.
We have a selection of toys and accessories perfect for any fan of the TV show. There's everything your daughter needs to become a 'real' doctor just like Doc McStuffins; perhaps she'll enjoy dressing up in her very own lab coat and stethoscope, or singing along to the show's theme tune with Doc and Lambie!
Take a look at our Doc McStuffins Toys & Accessories and bring the magic of the TV show to life.