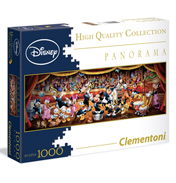 1000 Piece Disney Collection Puzzle
£12.99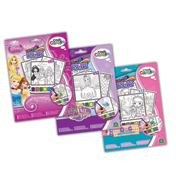 Cool Create Disney Magic Paint Posters (SMALL)
£2.50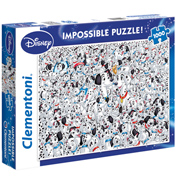 Disney 101 Dalmatians "Impossible" 1000 Piece Jigsaw Puzzle
£13.99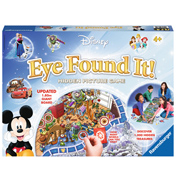 Disney Eye Found it Hidden Picture Game
£22.99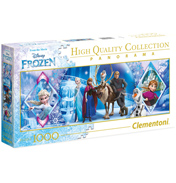 Disney Frozen High Quality Panorama 1000 Piece Jigsaw Puzzle
£12.99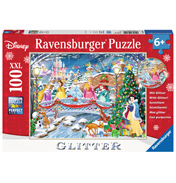 Disney Glitter XXL Jigsaw Puzzle (100 Piece)
£10.99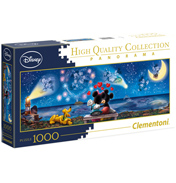 Disney Mickey & Minnie High Quality Panorama 1000 Piece Jigsaw Puzzle
£12.99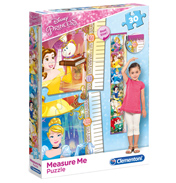 Disney Princess Measure Me 30 Piece Jigsaw Puzzle
£9.99
Doorable Micro Display Sets Assorted
£10.99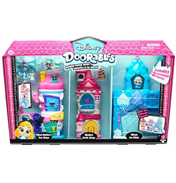 Doorables Display Playset
£29.99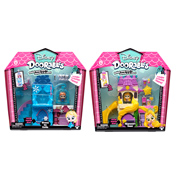 Doorables Large Display Playsets Assorted
£17.99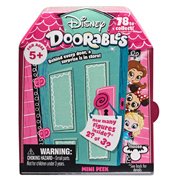 Doorables Mini Peek Blind Pack (Series 1)
£6.99
Here you will find a wide range of Disney Princess toys which include electronic games, puzzles and books. Currently the line-up of Disney Princesses consist of the following 9 characters, Snow White, Cinderella, Aurora, Ariel, Belle, Jasmine, Pocahontas, Mulan and Tiana. Look out for Rapunzel who will join to be the 10th "official" princess.
So let's start at the very beginning with the first Disney Princess to be introduced, this was Snow White, brought to life in the 1937 film Snow White and the Seven Dwarfs. She is kind, gentle and caring and even though her wicked stepmother, the Queen, treats her like a servant she is always cheerful, sweet-natured, contented and calm. Next to grace our screens was Cinderella who appeared in the 1950 movie of the same name. Although not born a princess she has all the qualities of one being graceful, well-mannered, and poised. In 1959 Aurora featured in Sleeping Beauty. For the first 16 years of her life she believes she is a peasant girl called Briar Rose and lives in the woods with her 3 aunts. She loves to sing, especially to the woodland animals.

There is a gap of 30 years until 1989 when we are then introduced to Ariel in The Little Mermaid. King Triton's youngest daughter is independent, feisty, daring and brave. Having a unique look with her flowing red hair and rebellious teenage spirit she is not your usual 'demure' princess! A couple of years later in 1991 we see Belle in Beauty and the Beast. She loves nothing more than reading her books and yearns to head out on adventures away from the small French village she lives in. In 1992 along comes the exotic and strong willed Jasmine in Aladdin. She has become bored of her luxurious life in the palace, so this independent and adventurous princess dons a disguise to head out to the marketplace where she meets Aladdin and this is where the fun begins.

The first of the Disney Princesses to be based on a factual figure rather than a fairy-tale is Pocahontas who appears in the 1995 film of the same name. Her name means "Little Mischief" which is highly appropriate as she is an adventurous, free-spirited and noble young woman who goes against the wishes of her father, Chief Powhatan, and meets with the white people. Next in 1998 we have the film and princess of the same name, Mulan, which is based on the Chinese legend of Hua Mulan. Dressed in her finery to meet the Matchmaker, who would know that this princess is very much a tomboy and shows great courage to take her fathers' place in the army disguised as a boy! Finally we have Tiana who appears in The Princess and the Frog in 2009. Set during the Jazz age in New Orleans, Tiana is a hardworking, practical and intelligent 19 year old who dreams of opening her own restaurant. She is determined to overcome all obstacles to ensure her dreams come true.

What little girl doesn't love to dress up as a princess in wonderful outfits and sing along to songs from each unique story? From all these enchanted tales featuring a Disney Princess, which is your favourite? So take some magic home today and make it a happy ending with a little "bibbidi-bobbidi-boo".