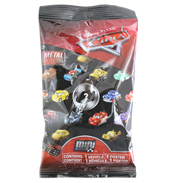 Blind Bagged Mini Vehicles
£3.99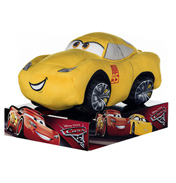 Cars 3 Cruz Ramirez Soft Toy
£15.59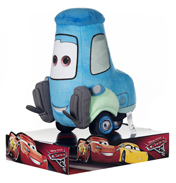 Cars 3 Guido Soft Toy
£15.59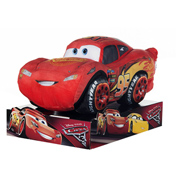 Cars 3 Lightning McQueen Soft Toy
£15.58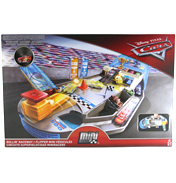 Cars Mini Racers Rollin' Raceway Playset
£33.99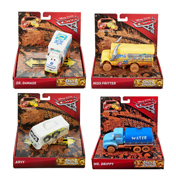 Crazy 8 Crashers Vehicles Assorted
£16.99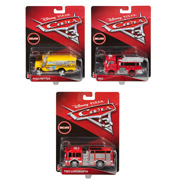 Deluxe Vehicles
£14.99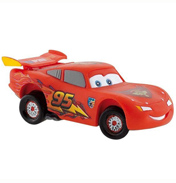 Disney Cars 2 Figures
£4.99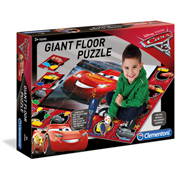 Disney Cars 3 Giant Electronic Floor Puzzle
£13.99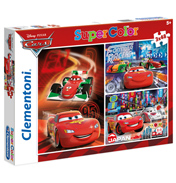 Disney Cars Supercolor 3 x 48 Piece Jigsaw Puzzles
£9.99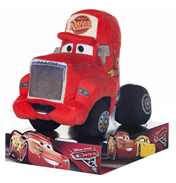 Mack
£15.59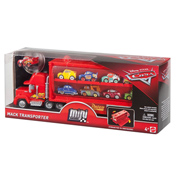 Mack Transporter
£21.99
Cars is the seventh Disney/Pixar creation, following Toy Story, A Bugs Life and Finding Nemo into our hearts. It is an animated feature film produced by Pixar Animation Studios and presented by Walt Disney Pictures and tells the story of Lightning McQueen, a rookie racecar who is desperate to win the Piston Cup Championship. Unfortunately, on his way to the tiebreaker race, Lightning gets lost and crashes into the small town of Radiator Springs where he inadvertently destroys the belongings of some of the town's occupants and damages the road. Rather than being thrown straight out of town, Lightning is sentenced to community service and is forced to rebuild the road. He does eventually arrive at the race he has been training for but to find out what happens you will have to watch for yourself.
This is the second film produced by Disney/Pixar to have an entirely non-human cast, in this case all characters are cars or other vehicles. The search for voices for each of the characters attracted such well-known names as Owen Wilson, Paul Newman, Michael Keaton, Jeremy Clarkson and even the Formula 1 legend himself, Michael Schumacher.

Recreate the hit movie with either Klip Kitz or Lego sets or perhaps you would rather learn to drive yourself with the Lightning McQueen ride on. Be careful not to get lost or go too fast! You don't want to get into any trouble!