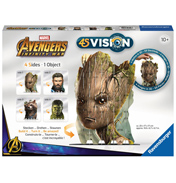 4S Vision Marvel Avengers Infinity War Groot
£16.99
4S Vision Marvel Avengers Infinity War Spider-Man
£15.99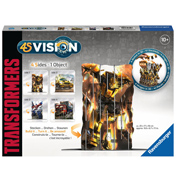 4S Vision Transformers
£16.99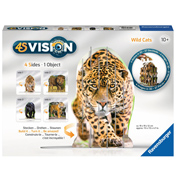 4S Vision Wild Cats
£16.99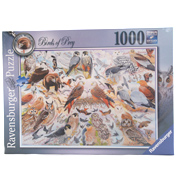 Avian World #1 Birds of Prey Jigsaw Puzzle (1000 Piece)
£12.99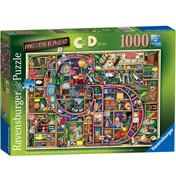 Awesome Alphabet #3 C & D 1000 Piece Jigsaw Puzzle
£12.99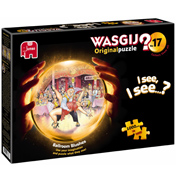 Ballroom Blushes Wasgij No.17
£10.11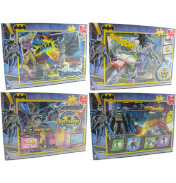 Batman 100 Piece Jigsaw Puzzle
£8.50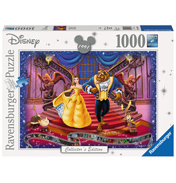 Beauty & the Beast Collectors Edition 1000 Piece Puzzle
£13.99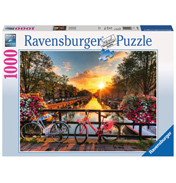 Bicycles in Amsterdam 1000 Piece Jigsaw Puzzle
£11.99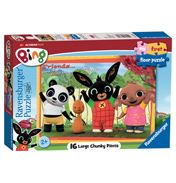 Bing My First Floor Puzzle
£10.90
Black Board Cheers 1000 Piece Jigsaw Puzzle
£8.81
SPECIAL OFFER
Jigsaw puzzles are a classic family game that both adults and children love! They come in all kinds of shapes and sizes, with some been only four pieces for kids, up to a couple of thousand for the most advanced. The largest commercial puzzle known is a whopping 32,256 pieces, which is 544cm on the longest edge!

In this category at World Wide Shopping Mall you will find a great selection of Jigsaws for both young and old. Each puzzle features a wonderful image which helps give you the motivation to complete the design. Some are of pretty scenes such as 'A New Thatch', and some are a little more fun such as the 'Crazy Cats in the Garden'.
Jigsaws have taken a different turn in recent years though, such as the introduction of 3D designs that let you build up an historic building, for example Big Ben. Another variant is the Wasgij puzzle, which only give you clues of what the actual finished image is – perfect for the more experienced puzzler!
Take a look a round and see what takes your fancy. Brands include Ravensburger, Jumbo and more!