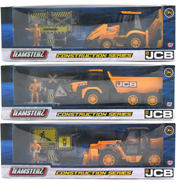 JCB Construction Series Vehicle, Figure & Accessory Pack
£7.99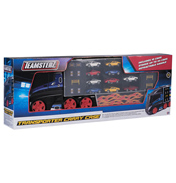 Transporter Carry Case
£23.99
Emergency vehicles are a vital part of everyday life. We all hope that they won't be needed but in the event of a fire, medical emergency or criminal action, they are always a welcome sight. Unless of course you are the guilty party! Cops and Robbers is a popular childhood game, as children love to imagine themselves as policemen or women. With these models, you can enjoy the game in miniature. Who will you try to catch today? Has mum been raiding the cupboard for chocolate biscuits? Has dad forgotten to take out the rubbish?
Corgi has a wide range of emergency vehicles to choose from, ranging from the classic Hillman Avenger used in the 1970's to the modern Vauxhall Astra, which is used by many forces across the country. Other police vehicles include the Morris J2 Van that is used by the Metropolitan police and the MGB used by Leeds City police. Kids will have great fun with these realistic die cast models, but whom will they choose to be? Police, paramedic or fire fighter?

Teamsters offer a selection of modern vehicles that are used in today's forces. The Emergency Response Team and Scania Fire Engine to name a few, all with noisy sirens and flashing lights to part the traffic making sure they get where they are going as quickly as possible. Will you make it in time?