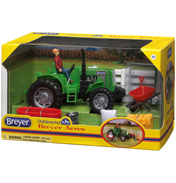 Acres Tractor & Accessories Set
£15.99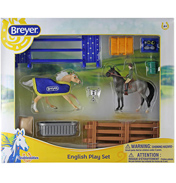 English Play Set
£15.99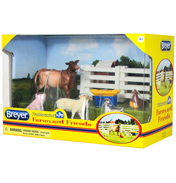 Farmyard Friends
£13.99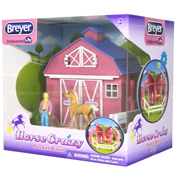 Horse Crazy Pocket Barn
£13.99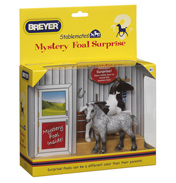 Mystery Foal Surprise
£7.99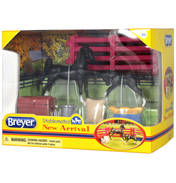 New Arrival
£8.35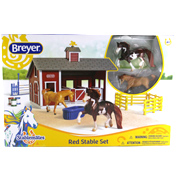 Red Stable Set
£23.85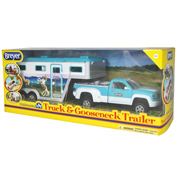 Truck & Gooseneck Trailer
£26.99
The Breyer Stablemates range is ideal for the younger horse enthusiast. There is still the characteristic attention to detail that can be seen throughout the Breyer products but these definitely have the additional fun factor! The wide range features single horses, mare and foal sets, barns, vehicles and a play mat all providing excellent quality at pocket money prices. Suitable for children from the age of 3, this is a range that should satisfy the need for a horse that seems to be felt by most little girls at this age. A model from Breyer is a way for parents to give their little girl a horse to take care of without the expense and the mess that comes with a real life horse. Sighs of relief will be heard for miles! Take a walk, trot, canter or gallop through the Breyer range to find the new addition to your family.

At a scale of 1:32 each horse model is approximately 7cm in height and 6cm in length. Within these playsets you will also see other model animals. Breyer began to branch out and produce other animals such as cats, dogs, farmyard animals and wildlife in the 1960s. The tractor play set even has a llama!
The Little Red Stable Set is a great starting point in a collection of this range. It comes complete with two horses already and has room for another. It even has a tack room so you can store any accessories that you have for your horses. There are lots of exciting things in the world of Breyer.