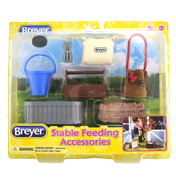 Classic Stable Feeding Kit
£13.99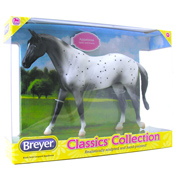 Classics Black Semi-Leopard Appaloosa
£15.80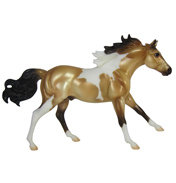 Classics Buckskin Paint Horse
£15.90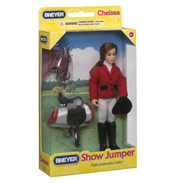 Classics Chelsea Show Jumper Doll
£18.99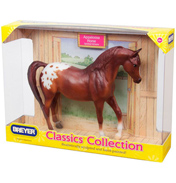 Classics Chestnut Appaloosa
£15.99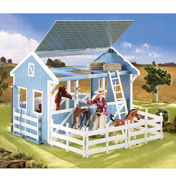 Classics Country Stable
£34.99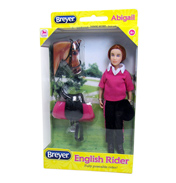 Classics English Rider Abigail 6" Figure
£17.99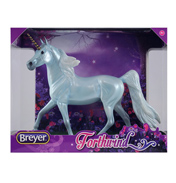 Classics Forthwind Unicorn Figure
£15.99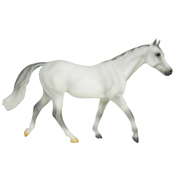 Classics Grey Selle Francais
£15.90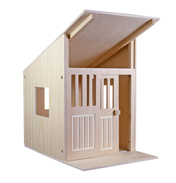 Classics Hilltop Stable Set
£21.99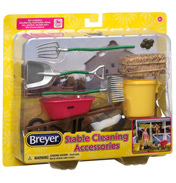 Classics Stable Cleaning Kit
£13.99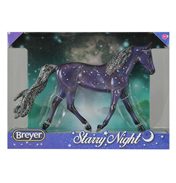 Classics Starry Night Figure
£23.99
Breyer have been making the world's finest model horse models, accessories, play-sets and activity kits since 1950 and are now the first choice for horse fans who want to play or collect. The horses in the Classics collection are sculpted from cellulose acetate in 1:12 scale, slightly smaller than the traditional range but they do have the same high quality finish. The focus is on individual horses in a variety of breeds and the range is regularly refreshed making them extremely collectable. The scale for these horses means they are approximately 7 inches in height and 5 inches in length.

The Classics range is aimed mainly toward children in the 6-10 age range but they are also very popular with older children and adults. The eye-catching three horse barn is a beautiful way to either display your horses or to use in extended play. It comes complete with a jump so maybe your horse can start practicing for the Olympics.
Each of the models is made from a two-piece mould. The halves are then put together and the seam is sanded and polished ready to be beautifully hand painted. The skilled craftspeople at Breyer are able to create authentic and real models which any horse lover would want to keep and treasure.

The mare and foal sets in the classics range are a wonderful start to any collection. If you have always wanted your own horse, why not start here?