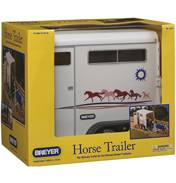 2 Horse Trailer
£59.99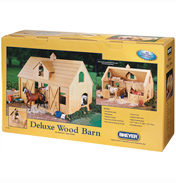 Deluxe Wooden Barn
£130.00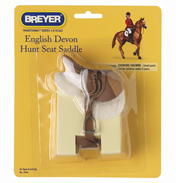 Devon English Hunt Seat Saddle Accessory
£16.99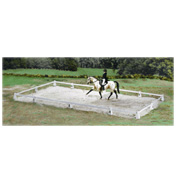 Dressage Arena
£21.99
Dressage Bridle Accessory
£7.99
Dressage Rider Megan
£20.80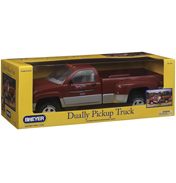 Dually Truck
£59.99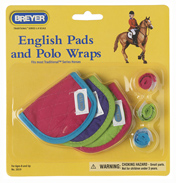 English Pads & Polos Hot Colours Accessory Pack
£9.45
English Riding Accessory Set
£16.99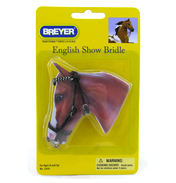 English Show Bridle Accessory
£7.50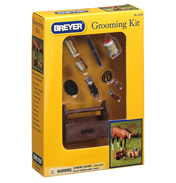 Grooming Kit
£10.95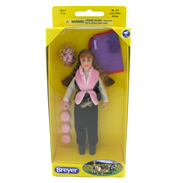 Junior Rider Ashley
£15.90
To accompany the Traditional range, Breyer have created a wide collection of accessories that are all made to the same 1:9 scale. Every aspect of horse care has been thought about in this impressive array of products designed to appeal to both your imagination and your pocket.

You can stable your horse with a beautifully made pine barn but you will need a cleaning kit so that you can muck out your horse every day. Perhaps you are going to train your horses to become a world famous show jumper. If so, you will need lots of different jumps for him to practice over and the very popular matching pick-up truck and horse trailer to transport your horse to each event. You will need to keep your horse well fed and groomed and the feeding and grooming kits include everything you could wish for. There are lots of blankets to keep your horse warm and clean, as well as saddles and bridles to choose from to ensure that your horse is ready and looking their best for any occasion.
Who is going to ride your horse today? When it comes to dressage, Megan certainly looks the part but you may need Brenda, Katie or Michael if a show jumper is required. The local veterinarian is always on hand with her trusty kit if your horse is feeling a little under the weather. Or if your horse throws a shoe, the farrier has a set of blacksmiths' tools to fix him up with a new one.