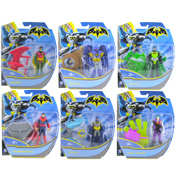 Batman 4" Figures
£10.99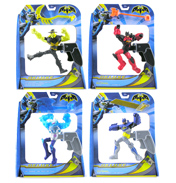 Batman Deluxe Cyclone Figures
£12.28
SPECIAL OFFER
Batman Figure & Vehicle Set
£16.49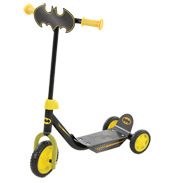 Batman My First Tri-Scooter
£21.99
Batman v Superman Batman Metal Die Cast 4" Action Figure
£15.99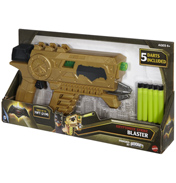 Batman V Superman Kryptonite Strike Blaster
£17.99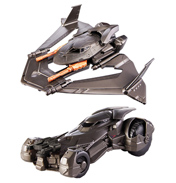 Batman V Superman Vehicle Assorted
£15.99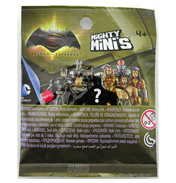 Batman VS Superman Mini Figures Blind Bag
£2.45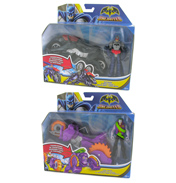 Character & Transforming Vehicle
£16.99
Imaginext Batman's Bat Cave
£49.99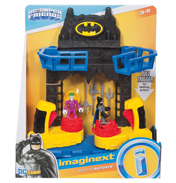 Imaginext DC Super Friends Battle Batcave
£39.99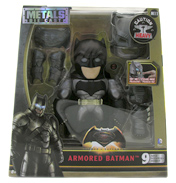 Metal Die-Cast Armoured Batman Action Figure
£29.99
Batman is one of the greatest and most well known characters ever created in American comic book history. His first appearance was back in 1939 in issue 27 of Detective Comics, but due to the popularity Batman soon had his own comic which launched in spring 1940.

By 1943 Batman had hit television screens with a 15-part serial by Columbia Records, but it wasn't adapted into a film until 1966. Since then the comic book character has been on and off both television and film with various films and series, both real-life and cartoon based. The most recent Batman film is 'The Dark Knight Rises' which was released in 2012.

Here at World Wide Shopping Mall we have a great selection of toys and gadgets that are based on the famous Batman. From collectable figures, vehicles and much more! Re-create classic battle scenes from the historic comic books of the 1950's or even the most recent films. Toys and figures that are perfect for both children and the modern Batman collector.
After witnessing the gruesome murder of both his parents, Batman vows to bring every criminal he can to justice. Batman is a man of the night only fighting for justice when dark falls; batman has a partner who helps him protect the city with his crime-fighting partner Robin.

Their biggest enemy is the 'Joker' he's one of the most wanted villains in the city. They first met at a botched robbery taking place at the Ace Chemical Factory. This is how the Joker came to look the way he does, as in a bid to escape he leaped into a drainage vat full of chemical waste. When he came out, his skin was bleached chalk white, his hair had turned green and his mouth was a permanent silly red grin. The Joker treats each of his crimes as a joke, giving each one of his victims 'laughing gas' that gives them the same silly smile as the Joker himself. Will Batman and Robin ever be able to capture that evil Joker?

To the world at large, Bruce Wayne is an irresponsible, superficial playboy who lives off his family's personal fortune and the profits of Wayne Enterprise, a major private technology firm that he inherited. But, by night, he becomes the Superhero 'Batman', a welcome hero to save Gotham City from the villains. Originally Batman was first seen in 1939 in comics, even now, films are still being made about the famous caped crusader.