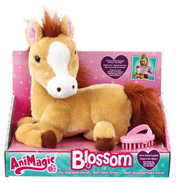 AniMagic My Beautiful Pony Blossom
£16.99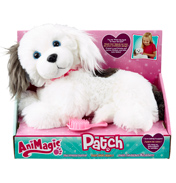 AniMagic My Pretty Puppy Patch
£16.99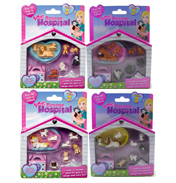 Animagic Rescue Hospital Collector Pack Series 3
£6.99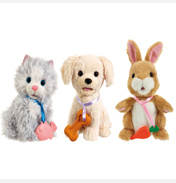 Feed & Care Pets
£13.99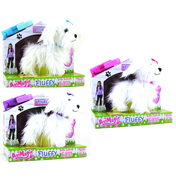 Fluffy Go Walkies
£29.99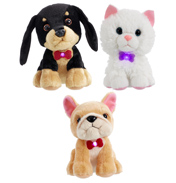 Little Light Ups Pet Soft Toy
£10.99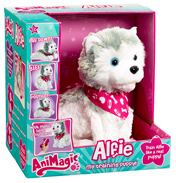 My Training Puppy Alfie
£37.99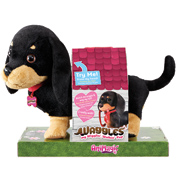 Waggles My Wigglin' Walking Pup Electronic Dog Toy
£31.99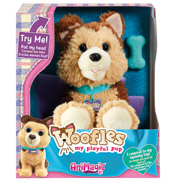 Woofles My Playful Pup Electronic Dog Toy
£39.99
As a child most of us wanted our own animal to look after whether it was a dog, cat or the smaller guinea pig and rabbit to the bigger pony. Well now thanks to the Animagic range from Vivid Imaginations children can indeed take care of their very own pet. It's a difficult choice from such an adorable range, who can resist a playful puppy, cute kitten or hopping bunny?

Here you will find the delightful Animagic interactive pets, a charming range of cuddly toys which make perfect pet substitutes. Choose between, New Borns, Fluffy Go Walkies, My Baby Pony, Hoppers, or Tender Care Twins.
Learning to take care of animals is a valuable lesson in responsibility so why not start with one of the New Born range, small enough to carry in the palm of your hand. If you like foals take a look at Beauty & Penny or if puppies are more your thing then Buster & Scott are a couple of cuties, not forgetting Scamp. Also available are 3 cuddly kittens, Pepper, Daisy & Clover. Keep all these youngsters happy by feeding them and hearing the contented noises they make once full. Look out for the new ranges of Wildlife Newborns and Just Borns. Feeling up to more of a caring challenge then opt for Honey My Baby Pony still only a baby but on a larger scale and for the older child there are two little puppies to take care of, Max & Mitzi the Tender Care Twins.

Looking for pets on the move then Hoppers are the one for you. Patch the Guinea Pig with his soft ginger and white fur or Snowy & Bramble the Rabbits with their long pink ears and bright eyes. As we all know our pets not only require feeding but exercising to keep them fit and healthy so to encourage this why not head outside and walk the dog with Fluffy Go Walkies.

Also in this range are Pattie goes Pee Pee, Cassy goes Catwalk, Sunny my Pick Me Up Puppy and Benji my Best Friend.

So, which is your Animagic favourite to have as a pet and take care of? Lots of choice from these exciting interactive toys and it's worth remembering when you purchase these pets online you can have all of the fun with none of the mess!!