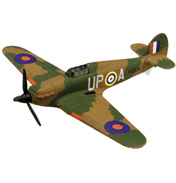 BBMF Hurricane
£9.00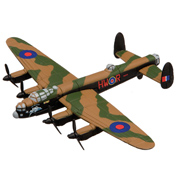 BBMF Lancaster
£5.50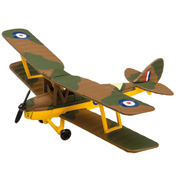 DH 82 Tiger Moth
£5.50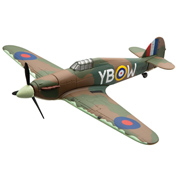 Hurricane Mk1
£5.11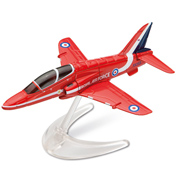 Red Arrows Red Leader
£8.45
Sopwith Camel No43
£39.96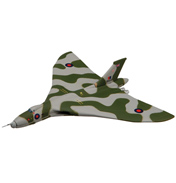 Vulcan XH558
£8.99
The corgi aircraft collection boasts models of some of the greatest aircraft in history. They range from the DH 82 Tiger Moth that was introduced in 1932 as a bi-plane used to train new pilots to the more recent Harrier GR Mark III, a variant of the Harrier jump jet that was developed in the 1960's. Each model is manufactured in Die-cast to the highest of quality and features every part of the aircraft in precise detail. The term Die-cast means that the models are made from metal but they have plastic, glass or rubber detailing. Die-cast toys have been around since the early 20th century. Early models were very basic but as the quality and details increased in the 1950's the popularity of die-cast toys soared and they became very collectible. Several helicopters also feature in the collection.
The smaller Corgi Toys are ideal for young children and a great way to introduce them to the Corgi collection. It is also a great way for them to explore the fascinating world of aviation and to develop an understanding of planes used throughout the history of the RAF as well as commercial planes such as Concorde. It is interesting to see the development of aviation technology.

Corgi's 'Aviation Archive' is a set of highly collectable limited editions, featuring both military and commercial aircraft throughout history. It is a great collection for anyone, from the growing enthusiast to the adult collector.