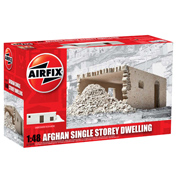 Afghan Single Story Dwelling
£29.99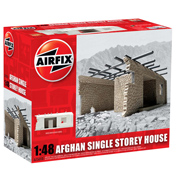 Afghan Single Story House
£29.99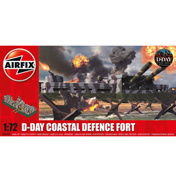 D-Day Coastal Defence Fort
£12.99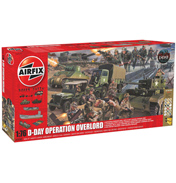 D-Day Operation Overlord
£35.99
European Brewery
£17.99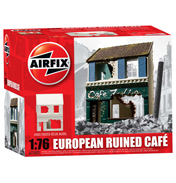 European Ruined Cafe 1:76
£13.99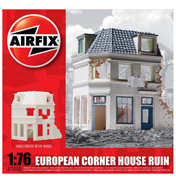 European Ruined Corner House 1:76
£13.99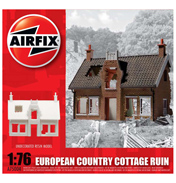 European Ruined Cottage 1:76
£13.99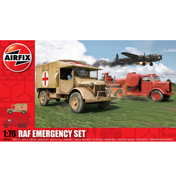 RAF Emergency Set
£7.99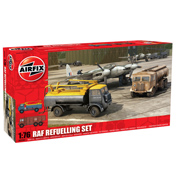 RAF Refuelling Set
£8.99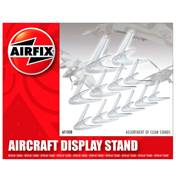 Small Aircraft Display Stand Assortment
£12.99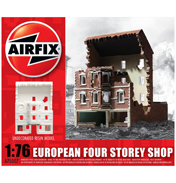 WWII European Four Storey Shop
£18.99
A Diorama seems like a strange word but simply put it means a three dimensional model, often miniature, used in landscapes, the landscape in this instance being a battlefield. They are used widely in the military modelling world which is why Airfix have created an excellent range which covers many historic battle field scenes. Dioramas are seen in many a museum to give visitors a real sense of how a scene would have looked and to depict accurately historic events in 3D. Thankfully Airfix's diorama sizes are not too obtrusive which means they can form small scale model displays in your bedroom, study or hobby room. They are scaled between 1:72 to 1:76 and with a high number of individual components these sets are sure to delight any keen hobbyist and as they are skilled at around a level 2 they are not too complex to complete. They do however require painting.

These combined with the Airfix Airfield Sets and Resin Buildings will help add a greater sense of reality and detail to your Airfix model collection battle sets and scenes from the wartimes.

To create a RAF Airfield try using the RAF Refueling Set complete with ground crew AEC Matador Tanker and Bedford QL, together with the RAF Recovery Set with crane and trailer used for recovering pieces of aircraft wreckage and the RAF Emergency Set with ambulance, crash tender and critical firefighting team. And of course an airfield wouldn't function without the vital RAF Control Tower. Other airfield sets included are one for the Luftwaffe and US Air force.
One of the most popular pieces is the Forward Command Post which depicts a scene from operations right on the Western Front complete with ram shackled shell torn building, sand bags, ammunition stores etc. There are 78 pieces to sink your teeth into and this sits well amongst your other models of tanks and figures. As a side note we are hoping Airfix will reissue their Gun Emplacement Set which although often requested is currently unavailable.

A series of resin buildings are also available which are completely built, apart from a bit of glazing which you may or may not decide to include, but require painting either to the painting guides enclosed or to your own colour choices. They depict scenes from a European location, perhaps say Northern France or Netherlands, and the pieces include a Dutch cottage as found in secluded villages and used often as a base and were battled in for local control, a Dutch house based on a corner which often took the brunt of the battles and gun fire, a cafe which is a typical example of a damaged town building and a deserted workshop which were often used as hide outs.

Here you will also find aircraft display stands for 1,2 and 5 models. These mean you can display your models as if in flight, the 5 stand version allowing for a flight configuration and the 1:24 stand allowing display of larger planes. Perfect display accessories.

Create an added dimension to your Airfix modelling world with these wonderful add-ons.