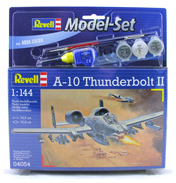 A-10 Thunderbolt II
£12.99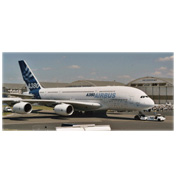 Airbus A 380 First Flight
£23.99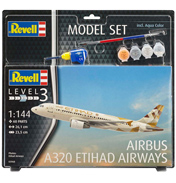 Airbus A320 Etihad Airways (Level 3) (Scale 1:144)
£16.99
Airbus A380-800 British Airways Model Kit (Level 4) (Scale 1:144)
£23.99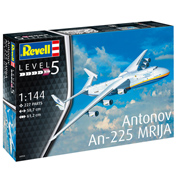 Antonov An-225 Mrija (Level 5) (Scale 1:144)
£67.99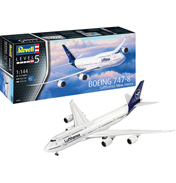 Boeing 747-8 Lufthansa New Livery Model Kit (Level 5) (Scale 1:144)
£24.99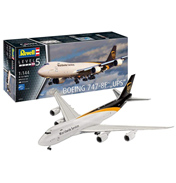 Boeing 747-8F "UPS" (Level 5) (Scale 1:144)
£25.95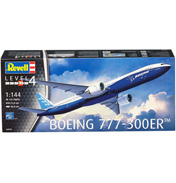 Boeing 777-300ER (Level 4) (Scale 1:144)
£17.99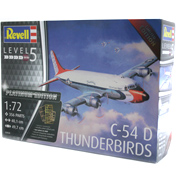 C-54D Thunderbirds Platinum Edition Model Kit (Level 5) (Scale 1:72)
£54.99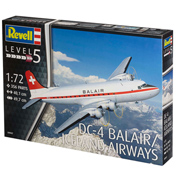 DC-4 Balair / Iceland Airways
£26.99
Gliderplane Duo Discus & Engine (Level 3) (Scale 1:32)
£14.90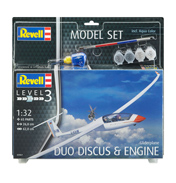 Gliderplane Duo Discus & Engine Model Set
£19.97
Civil Aircraft is the term given to all airplanes that are used for private and commercial purposes, excluding the military.

Many of the planes that you see here are quite common, some of which may have taken you abroad for your holidays such as the Boeing 737 or larger Boeing 747. Ever since these jet engine passenger airplanes were introduced in the 1960's ordinary people have been able venture to hotter climates at a rather cheap cost.

One of the best known and well-loved civil aircraft has got to be 'Concorde'. This supersonic passenger jet was introduced in 1976 as a high-speed link from London to New York, capable of a transatlantic crossing in less then half the time of other airliners. Thanks to Revell you can now build this iconic airplane with the 1:144 scale gift set. There's also a smaller MiniKit available too for the younger modelling enthusiast.