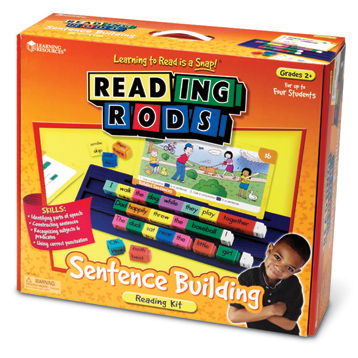 Brand: Learning Resources
Sentence Building Classroom Kit
Parts of speech and sentence building become easy with colour-coded Reading Rods® that link together! Students learn to distinguish the nine most common parts of speech and put them together to form sentences.
Key Features: -
24 double-sided activity cards
48-page Instruction and Activity Book with over 100 full-colour demonstration cards
4 activity trays
156 rods in a storage tub.
Rods include: - Nouns - Adjectives - Adverbs - Verbs - Pronouns - Conjunctions - Articles - Interjections
Punctuation Skills Taught, Recognizing the parts of speech, Constructing sentences, Identifying subjects and predicates,Placing punctuation appropriately
Age Group 7 - 13
There are currently no reviews for this product.
Customers also bought these items in this range.
►Search for even more Learning Resources
<< Back