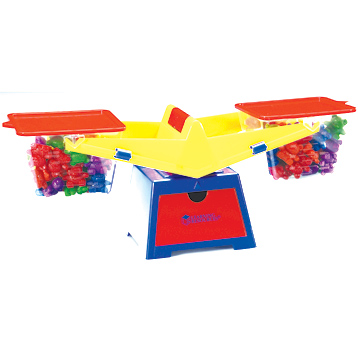 Brand: Learning Resources
Age Group: 4+
Baby Bear Balance Set
These unbearably cute Baby Bears will naturally encourage your students to explore measurement using the child-friendly Primary Bucket Balance (LER 1521).
Clear buckets allow students to see what they have placed in each one and remove easily for emptying.
The buckets' lids can be used as platforms.
Balance measures 42cm x 16.5cm x 15cm.
Set includes 102 bears in 6 bright colours (17 bears of each colour).
Bears measure 2.5cm in height and weigh 4 grams each.
There are currently no reviews for this product.
Customers also bought these items in this range.
►Search for even more Learning Resources
<< Back