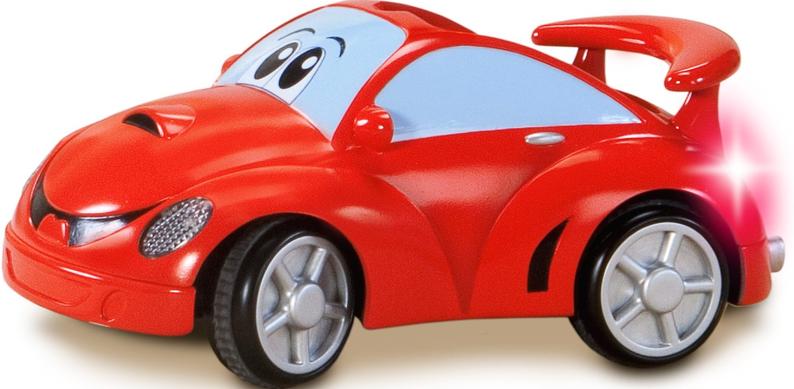 Why choose Chicco?
Chicco makes everything that you could need for your baby from the moment they are born to becoming a toddler and older. They also produce a range of toys for babies and children with one main design objective in mind, to make the user smile!
Chicco was established in 1958 in Italy as a brand of Artsana which was founded in 1948 and is based in Como, Italy. They make everything from clothes for babies to strollers, high chairs, car seats and toys. Chicco has over 400 shops worldwide and is available to buy in 170 countries. Also an interesting fact is that the company name is pronounced 'Kee-ko' not 'Chee-ko', as most of us would probably say.
Our range of Chicco
Here in the Toy Shop at WWSM we have the following Chicco Toys available on the following shelves which are categorized by age.
Chicco 0m+ Newborn shelf – in a new baby's first few months of life they develop so much. In the first month they will be able to focus on objects about 20-30 cms away, respond to loud sounds and blinks at bright lights and by two months old your baby will be smiling. On this shelf you can find the perfect selection of products to aid this development. We have a selection of Cot mobiles for baby to look at while they are awake in their cot and also there are projectors and soft toys that play lullabies to help your little one sleep.
Chicco 3m+ First Months shelf – from three months old onward your baby will begin to reach for dangling objects and kick and straighten their legs when lying on their back, the Spring Gym will be a great item for them to use at this stage with the fun toys above them to try to grab or kick. They will also be beginning to hold objects and shake them and try to eat them so the Fun Teeth Rattle will be a good addition to the toy box. Around six months your baby will probably be trying their first solid food so the Spinning Fish Highchair toy will be very useful to keep them happy while sitting and eating!
Chicco 9m+ Baby shelf – from this age onwards baby will probably be on or nearly on the move. They will be able to sit unaided and generally be a lot more inquisitive in their surroundings. The Super Rocking Rings will be great to help with hand eye co-ordination and motor skills and the Happy Holiday Talking Car will provide hours of fun, pushing buttons and rolling it along the floor while crawling.
Chicco 12m+ Preschool shelf – developmental milestones start coming thick and fast at this age. Your baby may now be walking, saying some words, and love dancing to music. Chicco make many bilingual toys, some of these are available on this shelf like the Talking Video Phone. The DJ Mixer Piano and Guitar will let them practice their dance skills and a one year old will love to play with toys that they can sort and insert objects and open and close doors, like the Animal Cottage.
Chicco Girls & Boys shelf – at two years old a child is mastering all the new skills they have learn over the past few months, walking, balancing, picking up things and carrying them around. A two year old needs toys that can help them to gain independence and that can encourage pretend play. The Soft Touch Chicca Baby Doll and the Cabriolet Radio Control Caron this shelf can do just that.
We hope you enjoy looking at all the Chicco Toys we have to offer here in the Toy Shop at WWSM.