Airfix Models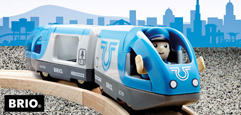 Brio
Depesche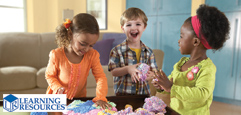 Learning Resources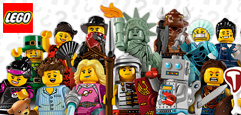 Lego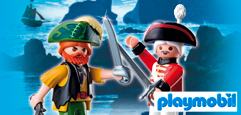 Playmobil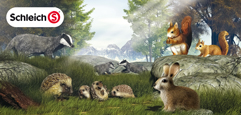 Schleich Figures
Tamiya, Italeri
New products, recently arrived in-store
About us
We are a customer orientated independent store with a high street shop in Malton, North Yorkshire. Please have a look around our online shop which is jam packed with everything that your child (or you) could wish for!
This is the home page for the Toy Shop, from here you will be able to navigate into the Toy Rooms, and these rooms have shelves full with all your favourite brands! We pride ourselves on our large product range that rivals any of the big toy stores.
Toys for all ages
We stock toys, games and gift ideas for all ages. All of these products can be found within the many Toy Rooms we have in our Toy Shop. In the Chicco Room a new baby would love exploring the Chicco Singing Animals Play mat or being soothed by the Chicco Lullaby Cloud. The inquisitive toddler will have lots of fun playing with the LeapFrog Learn & Groove Activity Station or the LeapFrog Learn & Groove Music Wand from our LeapFrog Room. Take a look in the Character Toys Room to find the preschoolers favourite TV, film and book characters; Ben 10, Bob the Builder, Fireman Sam, Peppa Pig, Thomas the Tank Engine plus many many more.
For the older child we have an array of toys and games to expand their imagination and develop some key skills which you can find in the following rooms; Lego Room, Meccano Room, Playmobil Room, Sylvanian Families Room, electronic gadgets from the VTech Room, the list could go on and on. For the modelling and train enthusiast, young or the mature, can we point you in the direction of the Airfix Models Room, Hornby Trains Room, Scalextric Room, Corgi Models Room and also the Brio Room with classic wooden train sets.
More than just toys…
We have a large selection of traditional toys. In the Games and Puzzles Room we have 35 to 1500 piece jigsaw puzzles, puzzleballs and even Wasgijs. A great choice of board games, so if you fancy playing a challenging game of Monopoly or being a detective in Cluedo or just want some fun with Mouse Trap and Operation, we have it, some games are even available in travel size! How about brushing up your skipping rope skills or seeing if you can use a Hoola Hoop and do you remember Swing Ball? We have them all in our Outdoor Activities Room. If you like to play with traditional farm animals we sell the Schleich range, which also includes prehistoric creatures, wild life from all over the World and from in the Ocean, the choice is enormous, all available in the Schleich Room.
We also stock a huge range craft items in the Arts & Crafts Room, activities from the likes of Crayola, Play-doh and even the very extraordinary Moon Sand! And also take a look in the very popular Learning Resources Room which provides lots of educational items to help with literacy, numeracy and science. Everything to keep your 'little ones' busy, having fun, learning and developing.
As well as all the wonderful products available here in the Toy Shop we also have a wide range of baby products in our Baby Shop.
We want to make your shopping experience as enjoyable as possible so please don't hesitate to Contact us you have any questions or need further help.