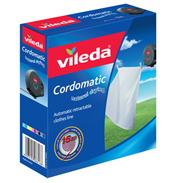 Cordomatic Washing Line
£12.49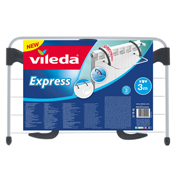 Express Radiator Airer
£8.99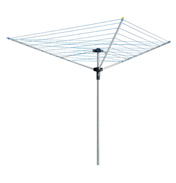 Hills Airdry 3/35 Rotary Dryer
£39.99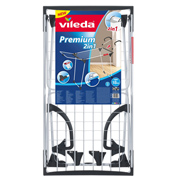 Premium 2-in-1 Indoor Dryer
£27.99
Soft Pegs Pack of 20
£6.99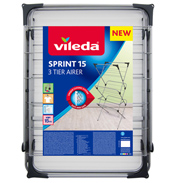 Sprint 15 Three-Tier Airer
£21.99
Our range of Clothes Dryers from Vileda are designed to help save space in your garden whilst still providing you with ample clothes lines space for drying your washing.
Our selection of Clothes Dryers range in size, from the 3/30 which provides you with 30 metres of washing line to the Ultralight 60 metre Clothes Dryer, providing you with a staggering 60 metres of clothes line space which will fit a huge four loads of washing! Perfect for bigger families.
You will also find the Cordomatic Washing Line, a simple yet effective 15 metre line that can easily be retracted to save space and preserve the line for future use.