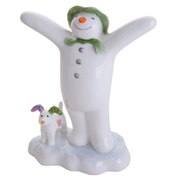 John Beswick Comic Snowman Coming Alive
£26.99
John Beswick Comic Snowman The Snowman Holding The Snowdog
£20.95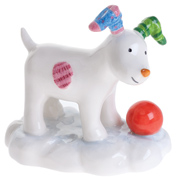 John Beswick The Snowdog Playing in The Snow Figurine
£21.99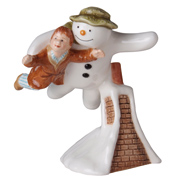 John Beswick The Snowman & James Flying Earthenware Figurine
£19.99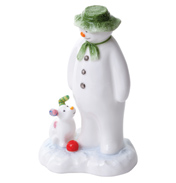 John Beswick The Snowman And The Snowdog
£21.99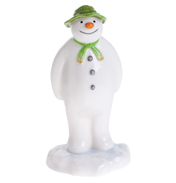 John Beswick The Snowman in The Garden Figurine
£19.99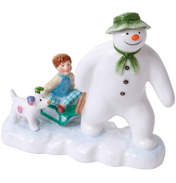 John Beswick The Snowman Snowdog & Billy Earthenware Figurine
£26.99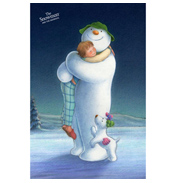 Snowman Hugging Cotton Tea Towel
£6.99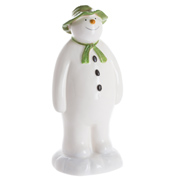 Snowman Money Bank
£23.99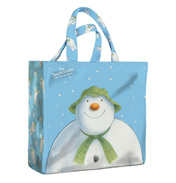 Snowman PVC Medium Gusset Bag
£12.99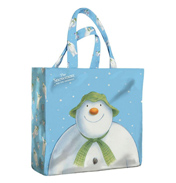 Snowman PVC Mini Gusset Bag
£9.99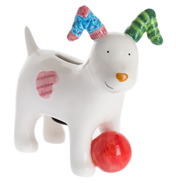 The Snowdog Money Bank
£22.99
The Snowman is a children's picture book without words by English author Raymond Briggs, first published in 1978 by Hamish Hamilton in the U.K., and published by Random House in the U.S. in November of the same year. In Britain it was the runner up for the Kate Greenaway Medal from the Library Association, recognising the year's best children's book illustration by a British subject. In the U.S. it was named to the Lewis Carroll Shelf Award list in 1979.
The book was adapted into a 26-minute animated television special in 1982 which debuted in Britain on 26 December. It was nominated for an Academy Award. Its showings have since become an annual event.
Since then, lots of merchandise has appeared featuring the Snowman, we sell only the finest selection.