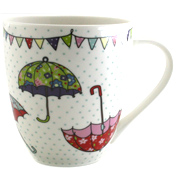 Caravan Trail Festival Brollies Crush Mug
£7.99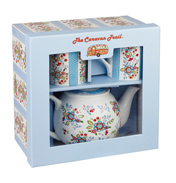 Caravan Trail Floral Tea For Two Gift Box
£23.99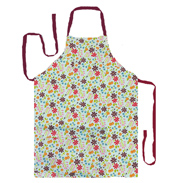 Caravan Trail Mint Apron
£4.99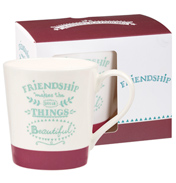 Chasing Rainbows Chestnut Mug Friendship 300ml in Gift Box
£8.95
Chasing Rainbows Chestnut Mug Good Morning 300ml Mug in Gift Box
£9.99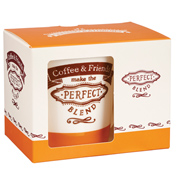 Chasing Rainbows Chestnut Mug Perfect Blend 300ml Mug in Gift Box
£8.99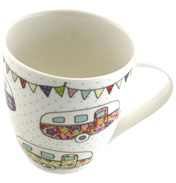 Festival Caravan Crush Mug
£8.99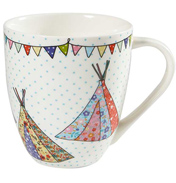 Festival Teepees Crush Mug
£8.99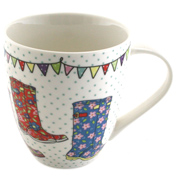 Festival Wellies Crush Mug
£8.45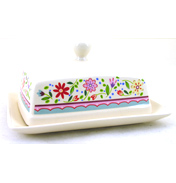 Fowey Butterdish
£17.40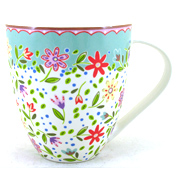 Fowey Crush Mug
£7.99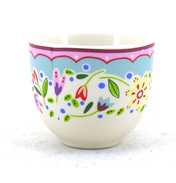 Fowey Egg Cup
£7.49
The Caravan Trail Kitchenware products from Churchill China
Take look at our range of The Caravan Trail kitchenware products from Churchill China. These high quality items feature funky floral patterns, bright and cheerful designs and will brighten up your kitchen beautifully. There is a varied range of kitchen accessories to choose from.
There's everything from mugs and storage canisters to toast trays and aprons. Each design is unique. The Festival range features a polka dot pattern and designs reminiscent of British summer festivals.
Many of the products in this range are eligible for free delivery so take a look and enjoy a brighter, more beautiful kitchen at brilliant prices.