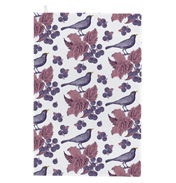 Blackbird & Bramble Tea Towel
£10.99
Chalet Verbier Double Oven Glove Olive
£4.74
SPECIAL OFFER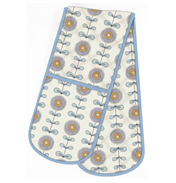 Chalet Verbier Double Ovenglove Blue
£7.70
SPECIAL OFFER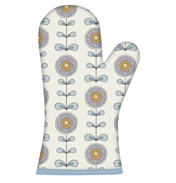 Chalet Verbier Oven Gauntlet Blue
£5.18
SPECIAL OFFER
Chalet Verbier Oven Gauntlet Olive
£4.99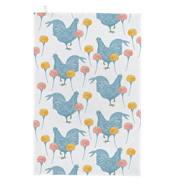 Chicken & Carnation Tea Towel
£10.99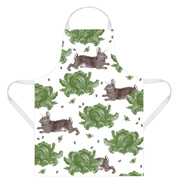 Classic Rabbit & Cabbage Tea Towel
£10.99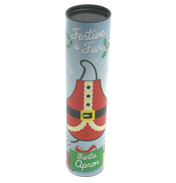 Festive & Fun Santa Apron
£5.99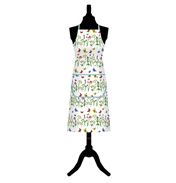 Herbs & Butterflies Cotton Apron
£9.40
SPECIAL OFFER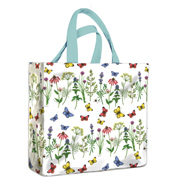 Herbs & Butterflies PVC Medium Gusset Bag
£10.99
Herbs & Butterflies PVC Mini Gusset Bag
£12.99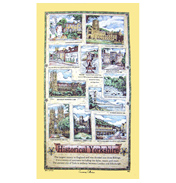 Historical Yorkshire Tea Towel
£5.99
Here at WWSM you will find a range of clothware for your kitchen. There is everything from comedic hob covers to factual tea towels.
Take a look at the McCaw Allen hob covers. Each design features characters from illustrations by Annie Tempest and they are designed to be functional yet funny! The 'She Makes Coffee' Hob Cover design features Lord and Lady Tottering from the cartoon strip 'Tottering by Gently'.
The Samuel Lamont tea towels feature old-fashioned Yorkshire-themed designs, perfect for any inhabitant of God's Own County or as a lovely reminder of a tourist visit to the scenic county.
Be sure to check back for more quirky yet functional items added onto this shelf.