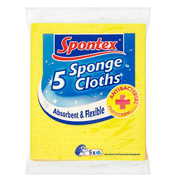 5 Sponge Cloths
£4.99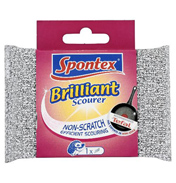 Non-Scratch Brilliant Scourer
£2.90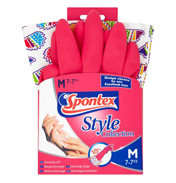 Style Collection Hedgehog Edition Rubber Cleaning Gloves
£4.99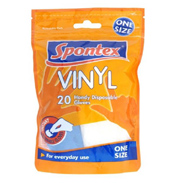 Vinyl Disposable Gloves (20 Pack)
£7.99
Make tiresome household chores easier with the range of cleaning products from Spontex. They provide various cloths, scourers and gloves to keep your kitchen sparkling. Never again will you need to scrub until you're blue in the face! Take a look at the varieties of scourers: Heavy-duty Scouring Pads, Non-scratch Brilliant Scourer, Recycled Tough Scourers and Washups Sponge Scourers. Designed to make removing tough grease and food residue easier and less time-consuming.
We love the Style Collection Latex Gloves, available in a variety of colours, they're perfect for brightening up even the least glamorous tasks! We also stock a range of cloths designed for various surfaces: Window & Glass, Polished Surfaces and Thick Moppets.
Take a look at the Spontex range at WWSM, we're sure you'll find something to make your kitchen and bathroom sparkle and gleam!