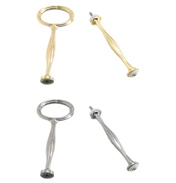 2 Tier Victorian Stand Stems
£5.99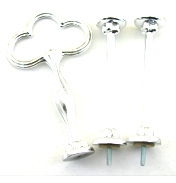 3 Tier Cloverleaf Stand Stems
£11.44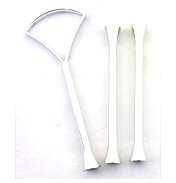 3 Tier Elegance Stand Stem
£9.86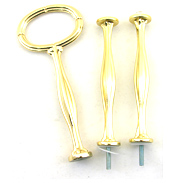 3 Tier Victorian Stand Stems
£10.84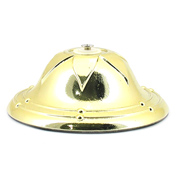 Bell Single Tier Comport Stand
£6.99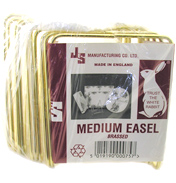 Brassed Easel Plate Stand
£13.99
Brassed Plate Stand
£8.99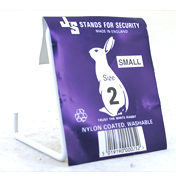 Nylon Coated Plate Stand
£10.49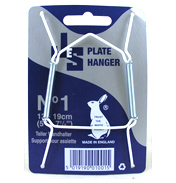 Plate Hangers
£2.99
SPECIAL OFFER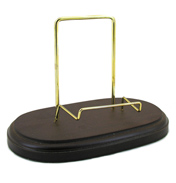 Plate Stand - Mahogany Finish
£5.00
SPECIAL OFFER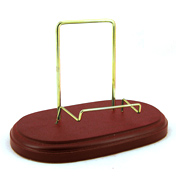 Plate Stand - Rosewood Finish
£7.99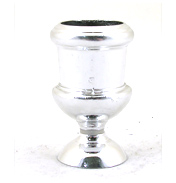 Single Tier Candle Holder
£3.59
Here you will find a range of accessories for hanging and mounting plates from large to small. Whether you need a plate stand or comport stand to display on a cabinet, mantlepiece or shelf or a plate hanger for the wall then you will find the right solution.
Hanging plates is a great way to display that treasured plate, platter or saucer. They are very simple to use and vary in size from small to large or even very large. They have an easy clip on hanger which is fitted in seconds for a safe and secure wall mounting method. One of the advantages of wall displaying is that you can create a feature wall of all of your favourite pieces grouped together for eye catching and decor matching arrangements. Sometimes patterned plates are lost on display in a cupboard so this is a brilliant way of showing them off to their best – plus there is no danger of them being knocked over either as you can place them well out of harms way.
One of our best selling ranges is the cake stand fittings. Cake display for afternoon teas is back in fashion, plus the popularity of cup cakes has led to a mini revival. Create unique displays with either your own plates, or some bought in especially such as the Leeds Pottery Plates, or even try using car boot or junk shop finds to give the stand a real vintage flair and totally unique. To do your creative thing with your own plates we have a range of fittings for cake stands from single to two and three tier. Make that odd plate or range of plates into something really special by making it into a display for cakes, biscuits or fancies. There is also a choice of plate stand stem designs such as Victorian, Elegance, and Cloverleaf to make the display of your choice. As an alternative a single plate can become a stand alone sandwich or cake display by fitting a 'comport stand' which can be fitted by drilling the plate or using the Velcro version.
To create a wonderful display using a cake stand you will need to drill holes in your plates, unless you are extremely lucky to have them predrilled already. If you need to do this choose a sharp masonry drill of the correct size to match the plate stem screw and place a piece of pvc packing tape approximately in the centre of the plate both underneath and above. Measure and mark the exact centre of the plate on the top of this tape and put a small reservoir of lubricant such as washing up liquid over the mark. Next have a small piece of wood (say 50mm square) under the plate directly where the hole will be drilled and using a small variable speed electric drill and the masonry drill bit carefully position and start to drill, ensuring that the small reservoir is maintained. Ease off in pressure as the drill breaks through and repeat this procedure on other plates which form part of the stand. If it is your first time we suggest you use an old plate to practice on first! If DIY is not your thing, ask someone who is to help with the drilling. One you have mastered the technique you are well on your way to creative heaven. These homemade cake stands make magical gifts and look absolutely stunning.
The cake stand stems and comports are available in silver or gold finishes and the Plate Hangers and Plate Stands are available in brass or nylon white. Try them they really do work!